LeAnna Hoffman
Hometown: Tampa, Florida
College: University of South Florida
Major: biochemistry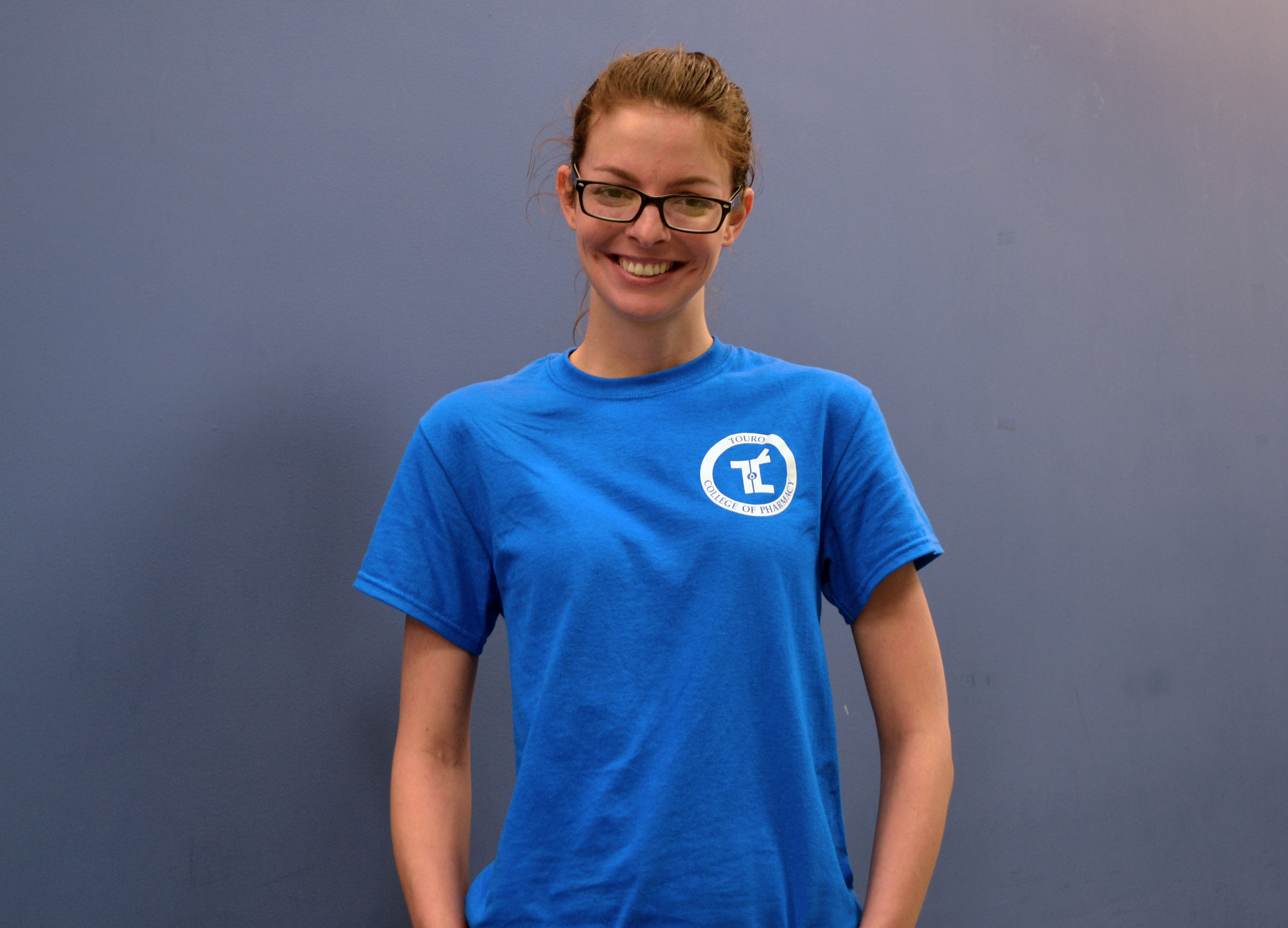 Why pharmacy?
"You know how parents always want their children to do better than they did…and then they end up following in their parents' footsteps? I took that phrase literally. My mother is a pharmacy technician (and many of my relatives are nurses). I was originally an architecture major, but changed my mind halfway through college – I realized I wanted a more science based career."
Why Touro?
"I found TCOP by accident while scrolling through application dates! My friends also recommended the school and I wanted to experience living in NY."
Interesting past work
LeAnna worked as a pharmacy technician at Walgreens for one year. "I loved the hands-on work."
Pharm goals
"I'd love to do residency in a psychiatric pharmacy. Or a research-based fellowship. I also want to learn more about genomics (drugs made based on our DNA), which Dr. Loewy spoke about during orientation…The more experience the better."
Fun fact
"I've been told I do the best Ron White impressions."