Mayer Goldberg, Pharm.D.: Newly-Minted Pharmacy Grad Lands Coveted Spot in Prestigious First-Year Residency Program
Date: May 31, 2016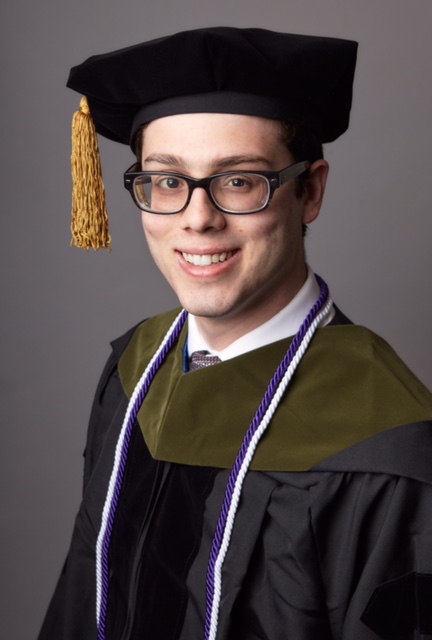 Mayer Goldberg, Pharm.D., Touro College of Pharmacy
New York, N.Y. - Born in New York, raised in Brooklyn and currently a resident of Flushing, Queens, Mayer Goldberg, Pharm.D. received his doctorate in pharmacy on May 25th from Touro College of Pharmacy. This summer he will become a pharmacy resident at Kingsbrook Jewish Medical Center, a well-established and prestigious pharmacy residency program.
Dr. Goldberg decided to pursue pharmacy after taking a variety of science courses that ignited his interested while pursuing his B.S. in biology at Lander College of Arts & Sciences – Flatbush. "I really enjoyed being challenged by the complexity of the organic chemistries," he said.
After a professor encouraged him to consider pharmacy, he began shadowing a clinical pharmacist at Lutheran Medical Center and realized pharmacy was the right career path for him. This choice was confirmed, he noted, when he met another student at Touro College of Pharmacy, Sigal, class of 2017, who would later become his wife. Long-term, Dr. Goldberg said he hopes to split his time between clinical and academic pharmacy.
About the Touro College and University System
Touro is a system of non-profit institutions of higher and professional education. Touro College was chartered in 1970 primarily to enrich the Jewish heritage, and to serve the larger American and global community. Approximately 18,000 students are currently enrolled in its various schools and divisions. Touro College has 29 branch campuses, locations and instructional sites in the New York area, as well as branch campuses and programs in Berlin, Jerusalem and Moscow. New York Medical College; Touro University California and its Nevada branch campus; Touro University Worldwide and its Touro College Los Angeles division; as well as Hebrew Theological College in Skokie, Ill. are separately accredited institutions within the Touro College and University System. For further information on Touro College, please go to: http://www.touro.edu/news/