About Us
Dean's Update 2022
Message from the Dean
"On the other side of a storm is the strength that comes from having navigated through it. Raise your sail and begin." - Business Executive and Author Gregory S. Williams
We have weathered challenges of the pandemic and emerged into a dramatically changed world and a profession transformed. We are beginning again on a brick-and-mortar campus with in person classes and practice experiences; hands-on labs and live presentations, programs and colloquia; face-to-face meetings with students, alumni and colleagues in their offices, in the halls, in the cafeteria and library; attending and presenting at professional conferences; and we are back out in the community addressing healthcare needs of our neighbors. We are, at last, cautiously but optimistically returning to all the many enriching activities we enjoyed before the disease and the fear. Full Accreditation Renewed. The most important news since I last reported to you is that in June 2021, the Accreditation Council for Pharmacy Education (ACPE), the national accrediting agency for pharmacy schools, approved the renewal of TCOP's full accreditation through June 2026—the longest period allowed by ACPE rules. The ACPE's action reflects the growing regard for TCOP's programs and the achievements of our faculty, students and alumni, and continues our momentum toward the highest rank of American pharmacy education.
Licensing Exam Pass Rates and Employment Statistics Surge. Accreditation is not the only success story. The first-time pass rate on the national licensing exam, the North American Pharmacist Licensure Examination (NAPLEX), for the Class of 2020 (the most recent cohort for which full-year statistics are available) was up seven points, to 84 percent. We have exceeded that mark in 2021 to date, achieving an 88 percent pass rate, four points over the national average. Additionally, the employment rate for the classes of 2019 and 2020 is 98 percent, further evidence of our graduates' capabilities and achievements and TCOP's growing stature in the profession. COVID-19 Testing and Vaccination Sets National Model of Pharmacy School Involvement. We are also proud of the commitment of our senior administration and faculty for their work on the coronavirus. A team of two deans and nine faculty members created a national model by spearheading pharmacy school involvement in COVID-19 surveillance and vaccine delivery. From February 2021 to August 2021, the team administered over 1,300 COVID-19 vaccine doses at 21 events at six sites in four counties, participating in over 100 COVID testing events and over 5,500 tests.
None of this would have been possible without the courage and dedication of our senior administrators, students and faculty, who adapted to new methods of teaching and learning, persevered and excelled in their research and scholarship, endured the stress, and maintained a spirit of optimism and determination throughout the ordeal—all while continuing our mission to serve our local community. In the pages that follow, you will find stories of the heroic work of members of the TCOP family on the front lines of the pandemic, in community service, in patient care and on the cutting edge of research and scholarship. I hope you enjoy the issue.
Sincerely,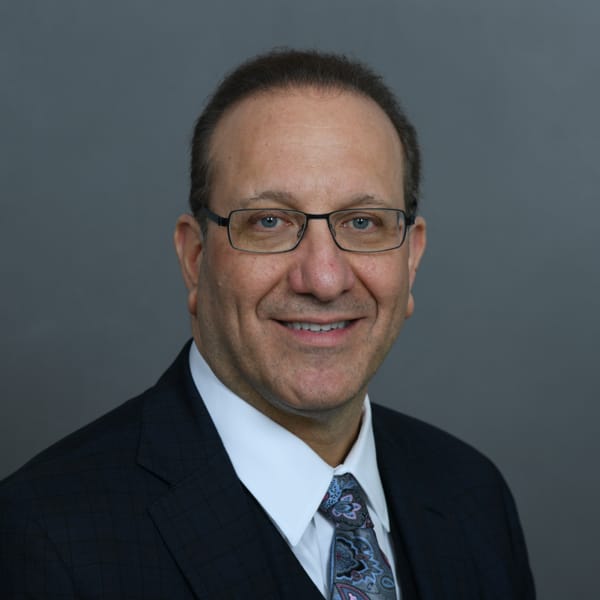 Henry Cohen, PharmD, MSc, FCCM, BCPP, BCGP
Dean and Professor
Touro College of Pharmacy