Coming Forward to Give Back
Touro College of Pharmacy grad Elrod's dedication earns him prestigious award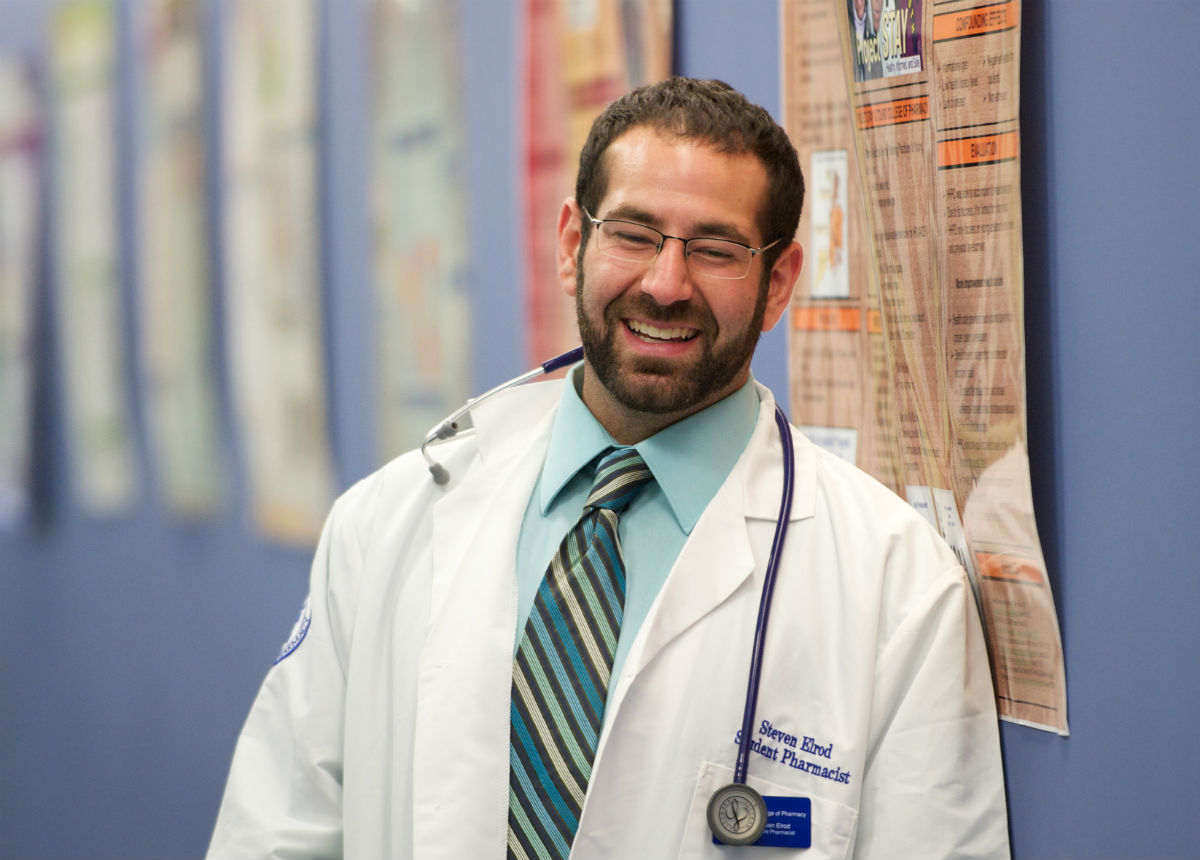 Steven Elrod
Take just his third academic year at the Touro College of Pharmacy as a snapshot of Steven Elrod's commitment to improving people's lives. Now completing a pharmacy residency in ambulatory care at the Mayo Clinic in Rochester, Minnesota, Elrod's pharmacy school days included traveling to the slums of India to counsel residents on medication use; educating children in Harlem about healthy eating; and spreading the word to high school students about the dangers of popping pills.
For his work in healthcare education, Elrod received the prestigious "Excellence in Public Health Pharmacy Practice Award" from the United States Public Health Service (USPHS). The annual award recognizes pharmacy students' contributions to public health pharmacy practice.
In addition to the Touro work that earned him the USPHS accolades, Elrod had several rotations in pharmacy school that enabled him to help patients while learning about public health. He counseled patients at several major retail pharmacy chains and at Montefiore Medical Center, and worked at the New York Department for the Aging, and the Harlem Health Promotion Center.
Elrod also traveled to Haiti to help rebuild a clinic and school demolished by the earthquake, and during Hurricanes Sandy and Irene, he volunteered with the American Red Cross. He served as student body president, class representative and was an active member of the Student National Pharmacy Association.
"I always put school first, but I'm a huge proponent of giving back to whatever community I live in," he said. "It's good for me and adds tremendous value to my education."