Touro College of Pharmacy Appoints Assistant Dean for Admissions
Heidi Fuchs to Embark on Enhanced Strategic Plan for Student Recruitment
Date: February 07, 2017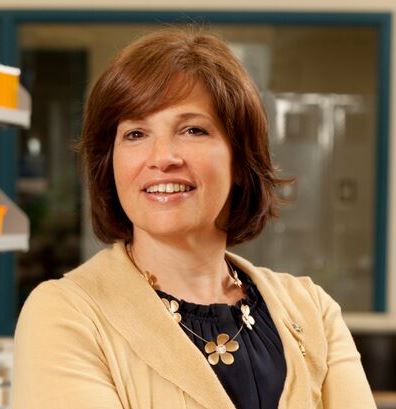 Heidi Fuchs
Media Contact:
Barbara Franklin
Director of Communications
646-565-6530
Barbara.franklin@touro.edu
New York, N.Y. – Heidi Fuchs has been appointed assistant dean for admissions and enrollment management at Touro College of Pharmacy, Dean Henry Cohen, PharmD, announced today. In her new position, Dean Fuchs will oversee the Office of Admissions and lead the college in all aspects of admissions, including recruitment and enrollment management.
"Heidi will ensure that our applicants receive the highest levels of student service, responsiveness and satisfaction," said Dean Cohen. "One of her primary responsibilities will be to focus on recruiting the most qualified students. Under Heidi's capable leadership we will embark on partnerships with other colleges and further implement our enhanced strategic plan for student recruitment."
"There are so many rewarding and exciting career paths available to the next generation of PharmDs," said Dean Fuchs. "The career is especially suited for those in the Orthodox community who seek a challenging, science-based profession that enables them to maintain strict religious observance and achieve a work life balance. Our graduates are charting career paths that their grandparents could never have imagined," she said.
"Whether it is a clinical pharmacy specialty in organ transplantation, infectious diseases or pediatrics, community pharmacy, drug research and development, medication safety, nuclear pharmacy or managed care – we offer a wealth of rotations and expose our students to abundant career options as we skillfully situate them to pursue their professional dreams while living an observant lifestyle," Dean Fuchs said.
Founded in 2008, Touro College of Pharmacy (TCOP) is unlike any other four-year pharmacy program and is the only pharmacy school in Manhattan, providing an exceptional education that gives students two years in the classroom followed by two years in the field on rotations. TCOP provides students with the opportunity to put what they learn in class into practice. The school has state-of-the-art laboratories and a working pharmacy, where students gain critical experience as practicing pharmacists. TCOP is affordable, and strives to increase the number of minority health professionals while serving under-resourced communities and providing outreach and education about preventive care.
"Our school is a center for outreach and public service that is committed to caring for individuals, children, and families everywhere," said Dean Fuchs. "Every year, our faculty, students, and campus organizations coordinate a number of public health fairs, outreach programs, and community events. At the same time, research is of paramount importance. Professors publish actively, contributing to peer-reviewed journals and major publications, in addition to co-authoring many case studies and textbooks."
Dean Fuchs has served TCOP as director of recruitment and external relations for the past three years. Recently she served as the interim director of admissions for the Touro College of Osteopathic Medicine (TouroCOM). Previously she was vice president and recruiter for Merit Consulting Services, and operations manager for the Office of Undergraduate Admissions at Yeshiva University in New York.
About the Touro College and University System
Touro is a system of non-profit institutions of higher and professional education. Touro College was chartered in 1970 primarily to enrich the Jewish heritage, and to serve the larger American and global community. Approximately 18,000 students are currently enrolled in its various schools and divisions. Touro College has 30 campuses and locations in New York, California, Nevada, Berlin, Jerusalem and Moscow. New York Medical College; Touro University California and its Nevada branch campus; Touro University Worldwide and its Touro College Los Angeles division; as well as Hebrew Theological College in Skokie, Ill. are separately accredited institutions within the Touro College and University System. For further information on Touro College, please go to: http://www.touro.edu/news/