Isaac Tawiah
Hometown: Kumasi, Ghana
College: Kwame Nkrumah University of Science and Technology
Major: social sciences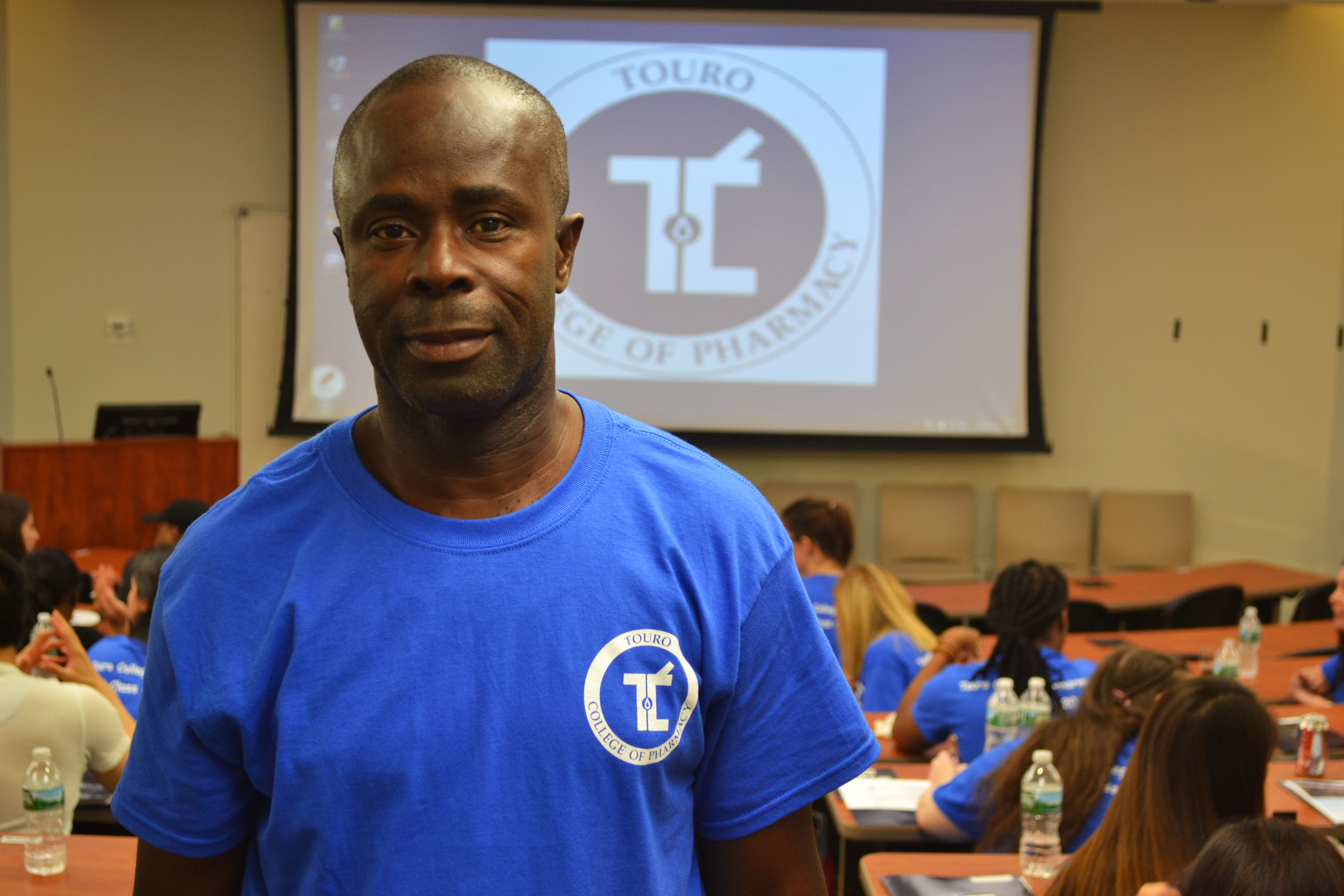 Why pharmacy?
"I loved learning the natural sciences in high school. But it wasn't until I started working for my uncle, a respected pharmacist in Ghana, that I realized I wanted to study pharmacy. My uncle was a successful man who built the infrastructure for the industry, and I aspire to be a pharmacist like him."
Why Touro?
"My friend enjoyed studying here and recommended it to me."
Pharm goals
"I did not have a straightforward journey – studying first in Ghana, then Germany, Virginia, and now NYC, but my final destination is to go back and help the people in Ghana. I want to continue my uncle's work, and bring drugs and medicine to rural areas to help the people there."
Fun fact
"I have a daughter who wants to be a doctor."