Roland Koduah
Kumasi, Ghana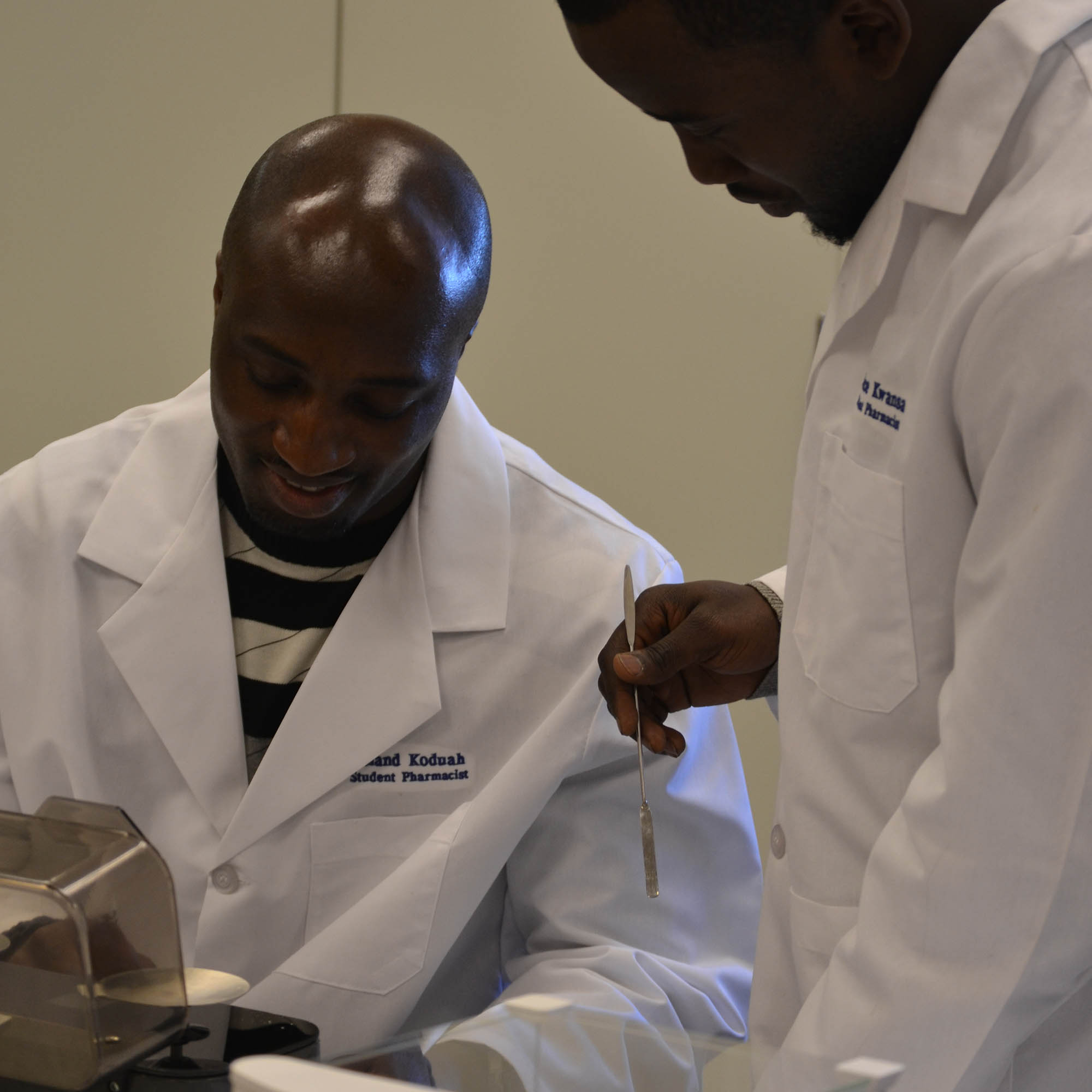 Why Pharmacy?
My great-grandmother in Ghana had an immense knowledge of herbal medicine, and she employed numerous plants in her homemade medical treatments. For example, whenever any of my family members sustained a skin cut, she would make a paste from the leaves of a local plant called "Acheampong" and bandage the wound with it. Another plant I remember vividly, "Sempe," was used to create a decoction of its plant leaves, and the liquid was drank to relieve constipation. Later, I learned that both of these plants had wound-healing and laxative properties, respectively. Witnessing the use of herbal medicines to treat diseases by my great-grandmother made me resolve to pursue pharmacy, and my interest in the field grew when I participated in drug-safety campaigns while studying pharmacy in Ghana.
What are you most excited to learn / perform in the next three years of pharmacy school?
I am excited about the opportunity to go out into the field in the near future to meet patients and other healthcare professionals.
Fun fact?
I'm an adventurous person when it comes to food. Just this past February I tried an octopus! I think I have to try again to get the real taste.
In 6 words or less, what do you think is the most important thing to remember as a future pharmacist?
The pledge of professionalism