A Pharmacist Serving His Country
TCOP Alum Chris Mendoza Commissioned in the United States Public Health Service and Serves Where He's Needed
December 15, 2022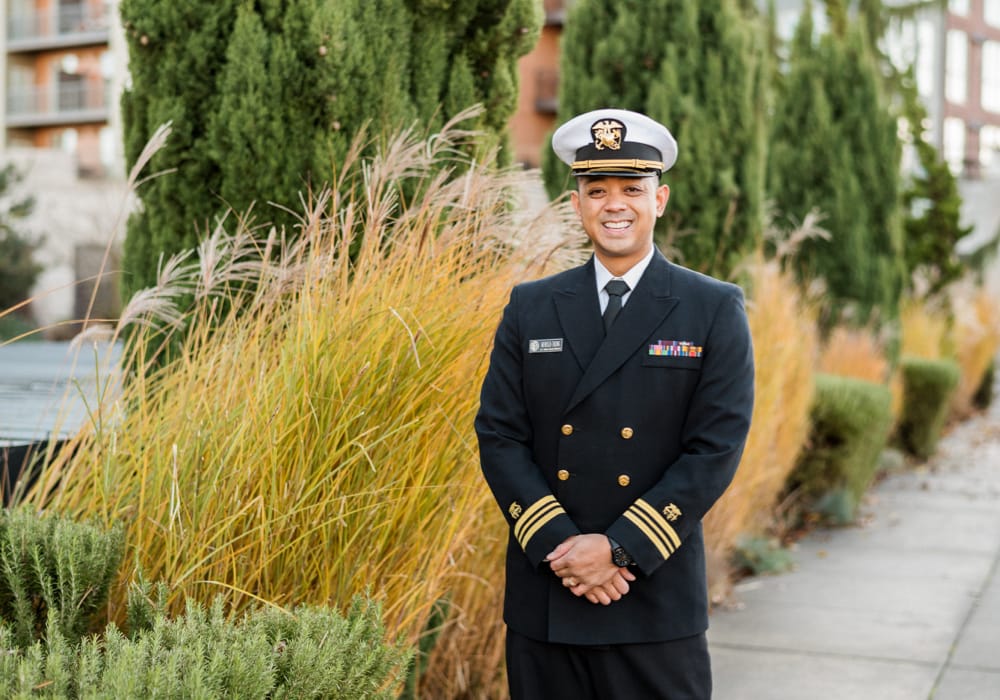 As an undergraduate student, Chris Mendoza dreamt of a career of service. Touro College of Pharmacy (TCOP) helped turn that dream into a reality.
"When I was an undergraduate student, I studied nutrition, but it didn't stick with me," recalled Mendoza. "I had a few friends studying community health sciences and I took one class and I fell in love with the aspect of being a public health servant. When I looked for a pharmacy school, I wanted to find a school where public health was a major part of the curriculum and the only school that stood out to me was Touro."
Another factor in Mendoza's choice was TCOP's requirement of a bachelor's degree, at the time. "I believe there's some maturity that comes with having an undergraduate degree already," he explained. "Students take the curriculum seriously and know what they have to do with their undergraduate experience behind us."
An Education Geared to Service
At TCOP, Mendoza put his values into action. "Since TCOP is in Harlem, most of our rotations were inside the community," he said. "We did several community events, where community members would bring us their medications and we would counsel them on drug dosage and possible side-effects."
He also honed his natural leadership abilities by serving as student body vice-president and then class representative. "Since I held these positions, I got to know the professors more than a lot of other students," said Mendoza. "The faculty as a whole had an open-door policy that I took advantage of."
A rotation with one faculty member— beloved TCOP professor Dr. Keith Veltri—cemented his desire to work in public health. "Everyone fights to be with Dr. Veltri on rotations," laughed Mendoza.
"I was lucky enough to set up a rotation in the Pediatric Hematology Oncology Ward at Montefiore Medical Center. That was probably the most fruitful and emotionally challenging rotation I had. You're trying to help these kids who have these life-threatening diseases, and these children don't deserve the things they are going through. There's so much passion in the team trying to help the patients. After that rotation I tried to bring that passion with me throughout the rest of my career."
"Being a pharmacist can be financially rewarding but loving what you do and having a passion to help people became my guiding light," continued Mendoza. "That's one thing I brought with me during my career that I learned from my rotation. I always thought I wasn't in this job for the money, but this rotation solidified it."
A PGY-1 Residency with the Indian Health Service
After graduating in 2016, Mendoza became the first TCOP student to earn a prestigious PGY-1 residency with the Indian Health Service (IHS) part of the United States Public Health Service, which is run by the Department of Health and Human Services. Only a handful of residency spots are available across the US. Mendoza was sent to Gallup, New Mexico to work with the Navajo Nation. He credited Touro's focus on public health with helping him land the rotation.
"There's a lot of people who do public service who want to go to third world countries and help others, but there are third-world living conditions here in the US," explained Mendoza. "That's how a lot of Native Americans live. They didn't have running water or electricity; they have to travel 30 miles to get fresh fruits and vegetables. Our question was how could we properly help these Native American communities when there are so many issues they have to deal with?"
Aside from his duties as a pharmacist, Mendoza helped organize a diabetes and pain clinic. He and his colleagues dealt with such practical questions as to how to keep insulin cold without refrigeration or how to help children suffering from asthma whose families kept warm through wood-burning fires. Mendoza described the experience as both challenging and rewarding. "The little victories add up to something greater."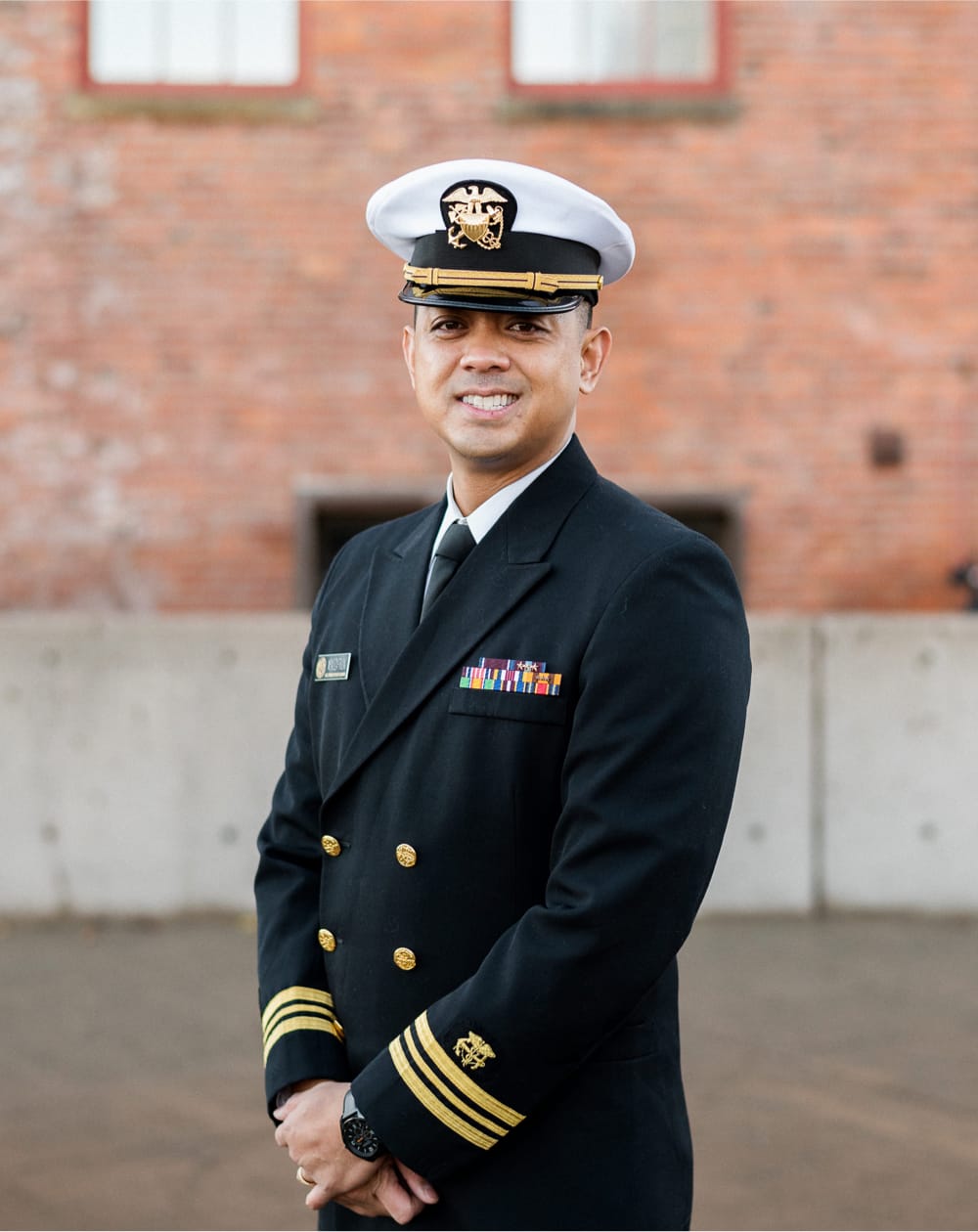 Fighting COVID 19 in the Zuni Nation
After his residency, Mendoza took a position with the Zuni Nation, a nearby tribe, through the Indian Health Service. Serving first as a clinical pharmacist and then acting chief pharmacist of the Zuni Comprehensive Community Health Center, Mendoza provided vital services to the nation throughout the COVID-19 pandemic.
"COVID took a toll on them," said Mendoza. "I saw so much destruction in the community. The disease took fathers, mothers, grandfathers. Clans were destroyed and lineages were broken. We did our best to help mitigate the issues, but those were some of the hardest code blues I had to be a part of."
In 2020, after spending two years with the Zuni Nation, Mendoza and his partner decided to move to a less rural area and settled in Seattle. There Mendoza continues his work for the United States Health Service as the Assistant Health Service Administrator for the Northwest Immigration Customs Enforcement (ICE) Processing Center. (While ICE is under the Department of Homeland Security, Mendoza is considered to be detached and detailed to that branch of the government while remaining an officer in the US Public Health Service)
Providing Care to Immigrants in Detention
As the son of immigrants, Mendoza is aware of ICE's reputation and the occasional fraught nature of the organization's work.
"The healthcare aspect is our mission," said Mendoza. "Our goal is to ensure that these detainees within ICE custody receive the best quality care that we can offer. This is the paradigm of serving the underserved. There is a political aspect of what ICE does, but on healthcare, these people in custody are an underserved community. My parents emigrated from the Philippines so I know about the experience of immigration and, in this position, I can ensure that they receive the best care."
Mendoza has continued on with his leadership role and was elected to serve as a board member for the Commissioned Officers Association where he represents pharmacists across the Department of Health and Human Services. "We're the voice for the active-duty healthcare professionals," said Mendoza, whose term begins in July.
Mendoza said his ultimate goal is to continue serving with the US Public Health Service and eventually attain the position of Rear Admiral. "I love what I do, and I can continue to help those who need it the most," said Mendoza.
"The experience I had in Touro set me on a great path forward," concluded Mendoza. "I always knew that even after graduating if I had any questions I could reach out to my former professors and fellow students from my cohort."