A Practical Experience at the Mosaic Group
TCOP student Mir Mahmood spends an APPE Elective in Medical Communications at Managed Markets Agency
February 23, 2017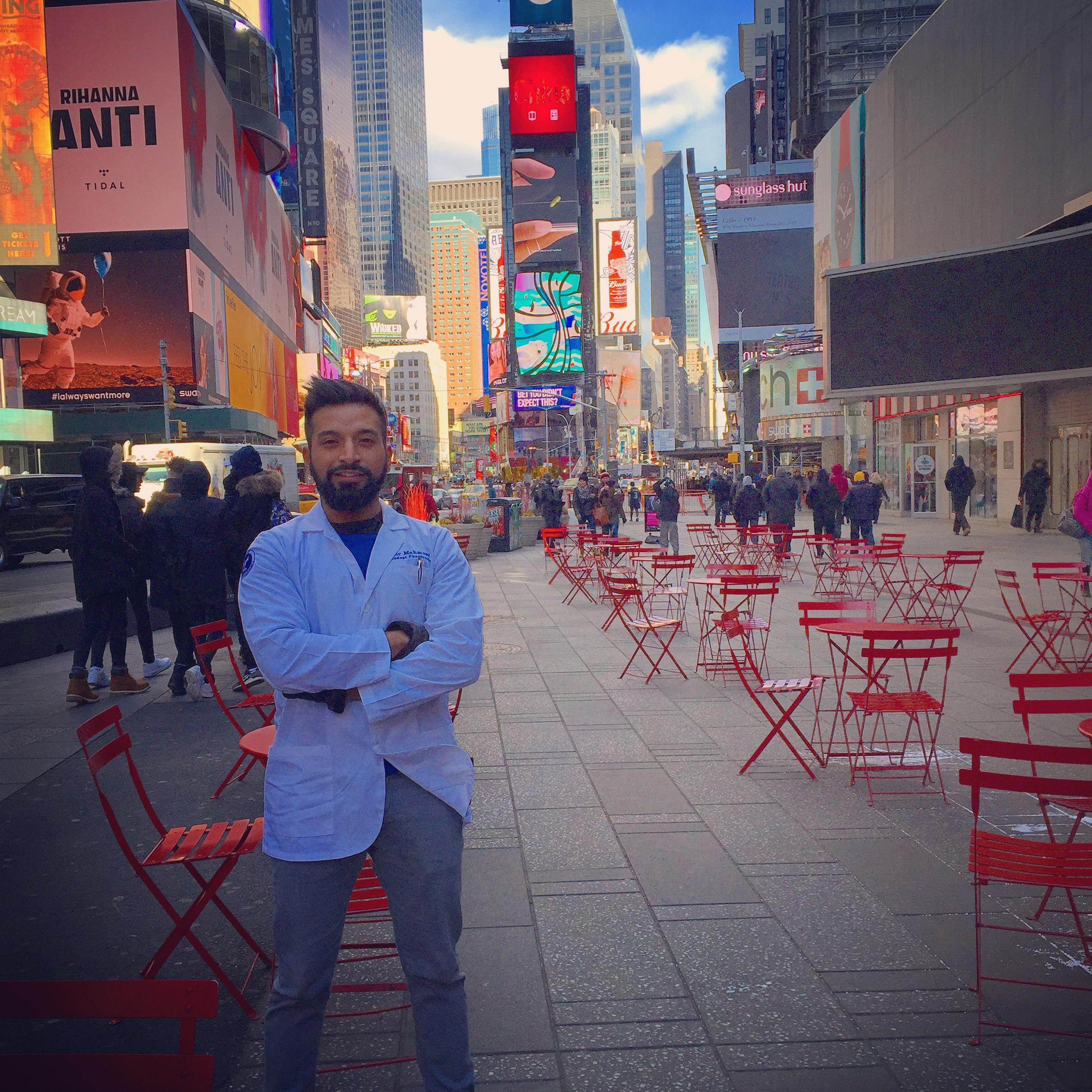 A promising Touro College of Pharmacy (TCOP) student is spending one of his Advanced Pharmaceutical Practical Experiences (APPE) at the prestigious Mosaic Group, a leading communication agency that specializes in marketing healthcare products and services.
"Part of what I love about pharmacy is communicating with patients," explained Mahmood, 25, a third-year student. "I realized throughout my second year at TCOP I wanted to pursue a career in the pharmaceutical industry instead of in a community or hospital setting. Working on the marketing and advertising side is a great opportunity to reach the most people."
Whether he's coming up with a marketing pitch, presenting on a new FDA approval, or brainstorming about a new drug on the market, Mahmood said that TCOP prepared him for anything. "We work with so many different pharmaceutical clients you need to be knowledgeable on so many disease states. You need to keep up on treatment options!" Mahmood points out. And he's really enjoying the challenge. Mahmood also credits his experience at TCOP with giving him the confidence to pursue this pharmacy role.
Mahmood traces his journey to become a pharmacist to a single incident. One evening when Mahmood was a junior at Rutgers University, his father, a diabetic, cut his foot.
"He was just bleeding everywhere," recalled Mahmood who was living with his parents in Jersey City. "It was something you'd see in a horror movie."
Mahmood quickly called 911, but he realized that the emergency responders would take at least fifteen minutes to arrive. He ran to the nearest medical profession he knew: a pharmacist at an independent pharmacy.
"Robert, one of the pharmacists, told me what to do," said Mahmood who reached the pharmacy just as they were closing. "He gave me gauze pad and the right utensils and he didn't charge me. It inspired me to become a pharmacist, to be on the front lines of the medical profession."
A graduate of Rutgers, Mahmood chose TCOP because of its focus on public health and the 2+2 program. At TCOP, he says, he managed to come out of his shell.
"Pharmacy school forced me to get out of my comfort zone," explained Mahmood. "It forced me to grow."
In Rutgers, Mahmood said he wasn't involved in anything. "It was like high school for me," said Mahmood. "When I came to pharmacy school I realized that if I know what I want to do I have to take action." Mahmood ran for class representative during his first year and won. In his second year, looking for a greater challenge, he ran for president of student government.
"The experience taught me how to communicate more effectively," said Mahmood about his experience as president of student government. "It was a great experience… I feel like I changed as a person in pharmacy school."
His newfound confidence and communication abilities helped him land the internship with help from TCOP's Office of Practical Experience.
"It's really rewarding," Mahmood said about his APPE. "It further solidified what I want to get into. It's giving me an understanding of how these agencies work and how pharma companies work."
He sees his role as a conduit between patients and the pharmaceutical industry.
"I can use my clinical knowledge to give accurate information so it will be beneficial for both groups, the pharmaceutical industry and the consumers," he said.