A Resource for Clinicians and Community
Touro College of Pharmacy's New Drug Information Service Educates with Clinical Evidence During Pandemic
September 23, 2020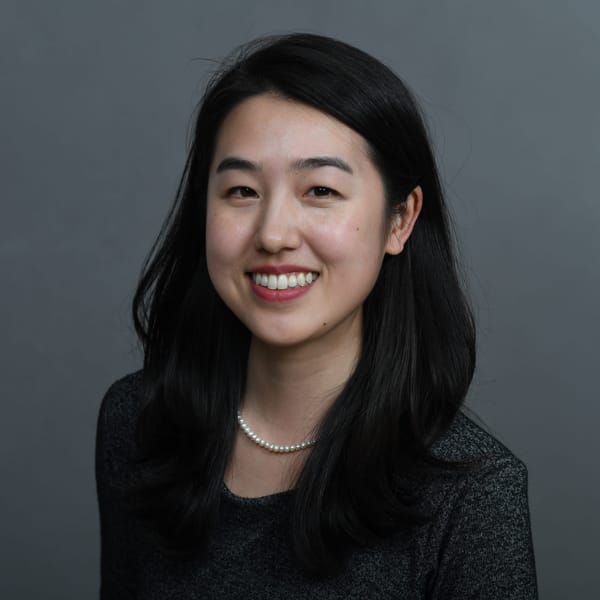 On any given day, Jeeseon ("Rosa") Kim, PharmD may be asked a question as simple as "What dose of Tylenol is good for a headache?" But most queries she fields are more complicated, sending her on deep dives into literature.
As an assistant professor at Touro College of Pharmacy and the first director of its Drug Information Service, Dr. Kim doesn't recommend treatments for individual patients. Instead, she provides clinical evidence that practitioners can use to make their own decisions. "I'm basically a clinical decision support," she says. "We are an information center that provides drug and medical information to health care providers based on scientific evidence."
Community Outreach
During the pandemic, she has also been doing community outreach with colorful fact sheets on topics important to the Harlem community, like "Current Treatment Options for Coronavirus 2019"…answer? "…no specific treatments…". "Smoking and COVID-19 – What You Should Know"…answer? "Now is the time to quit." and "COVID-19 Surfaces and Cleaning: What You Need to Know"…answer? "Clean and disinfect anything you touch on a regular basis while wearing disposable gloves."
Other popular fact sheets answer common questions on testing and masks: who should be tested, what tests are available, and how to understand the results, as well as why face masks are needed, which type to choose from, and tips on using them properly.
Since its launch last year, Dr. Kim has been relying on the talents of numerous TCOP students to help get things up and running. Starting this fall, she has the assistance of Jessica Deski, PharmD, the college's inaugural Drug Information Fellow. During her 12-month fellowship, Dr. Debski will be fielding questions on drugs, doing a research project, precepting students, participating in rotations and earning a teaching and leadership certificate.
A native of rural Pennsylvania, Dr. Debski landed in NYC after earning her BS and doctorate with honors at University of the Sciences - Philadelphia College of Pharmacy. Originally, she wanted to be a math teacher, but her passion for science took her in another direction.
Says Debski, "Helping people is at the core of my values. I wanted to incorporate that into my future profession. I thought about pursing medical school, but I knew the schooling was too long for my liking. Pharmacy was suggested by my mother, and after looking into it, I knew it would be the perfect balance between science, teaching, and helping others."
Approaching the first anniversary of the service's opening come January, Dr. Kim feels significant progress has been made providing vital information for health practitioners and their patients.
"It has been a challenging task to start a drug information service from scratch, but also very exciting and rewarding to see the progress we are making. In the future, I would like to start working with different health science programs at Touro and continue to build relationships with local hospitals and organizations to provide drug information services."