A Rich and Varied Perspective at Touro College of Pharmacy
Dr. Fraidy Maltz Named Director of Student Engagement at Touro College of Pharmacy
August 18, 2022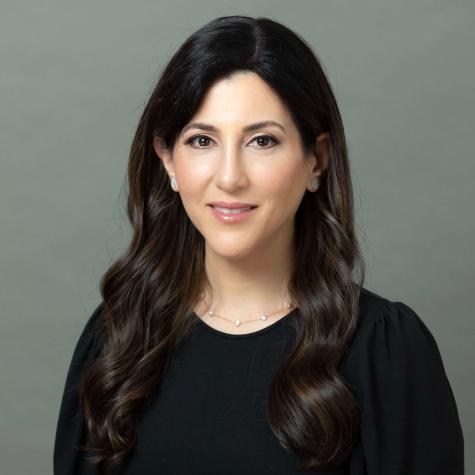 Dr. Fraidy Maltz
Dr. Fraidy Maltz has joined the faculty at Touro College of Pharmacy (TCOP) in Manhattan as director of student engagement and co-curricular activities. She will also serve as associate professor in the Department of Pharmacy Practice.
At TCOP, Dr. Maltz will develop programs and learning experiences that complement the academic curriculum and are required as an important part of pharmacy education.
"A lot of learning is in the classroom, but certain soft skills, like communication, professionalism, leadership and networking skills, are cultivated through community service and involvement in student professional organizations," she said. "My goal is to increase opportunities for students to engage in community outreach, such as health fairs and vaccine clinics, while promoting their professional development. This aligns with TCOP's mission to promote wellness and health awareness in the underserved community and to cultivate these values in students."
TCOP Dean Henry Cohen, Pharm.D., hailed Dr. Maltz as someone who will bring an "extraordinarily rich and varied perspective" to TCOP, citing her decades of creative and effective teaching in both classroom and experiential settings; extensive experience in community pharmacy; research, scholarship and leadership; and community and professional service.
"In her new role creating and evaluating outside-the-classroom learning experiences and directing and teaching in our new Model Pharmacy, she will enrich our curriculum and serve as an inspiring example of the career opportunities and rewards available in the expanding field of modern pharmacy."
Family of Pharmacists
Pharmacy was a natural career path for Dr. Maltz, whose mother and husband preceded her in the field, though she's the only one in her family to aim for an academic career.
After two years of study at Touro's Lander College of Arts & Sciences, she transferred to the Arnold & Marie Schwartz College of Pharmacy and Health Sciences of Long Island University (LIU-Pharmacy), where she earned her B.S. and Pharm.D. before completing a residency in community pharmacy. She then joined the LIU faculty where she taught for 20 years.
"I was fortunate to have faculty mentors who inspired me to go into academia," she explained. "Interacting with students, watching them grow and progress and seeing their success is what I find most rewarding."
Dr. Maltz noted many students think pharmacists are limited to working in conventional settings, like retail pharmacies or hospitals, and are not aware of the many paths pharmacy careers can take.
"Pharmacists work in diverse clinical specialties, like ambulatory care, critical care, oncology and pediatrics, with individualized board certification. Other career pathways include working in the pharmaceutical industry, in managed care and long-term care," she explained. "There are so many different things you can do with a pharmacy degree."