A Summer as a US Public Health Service Officer
P3 Jennifer Tsan Worked at the FDA
July 28, 2017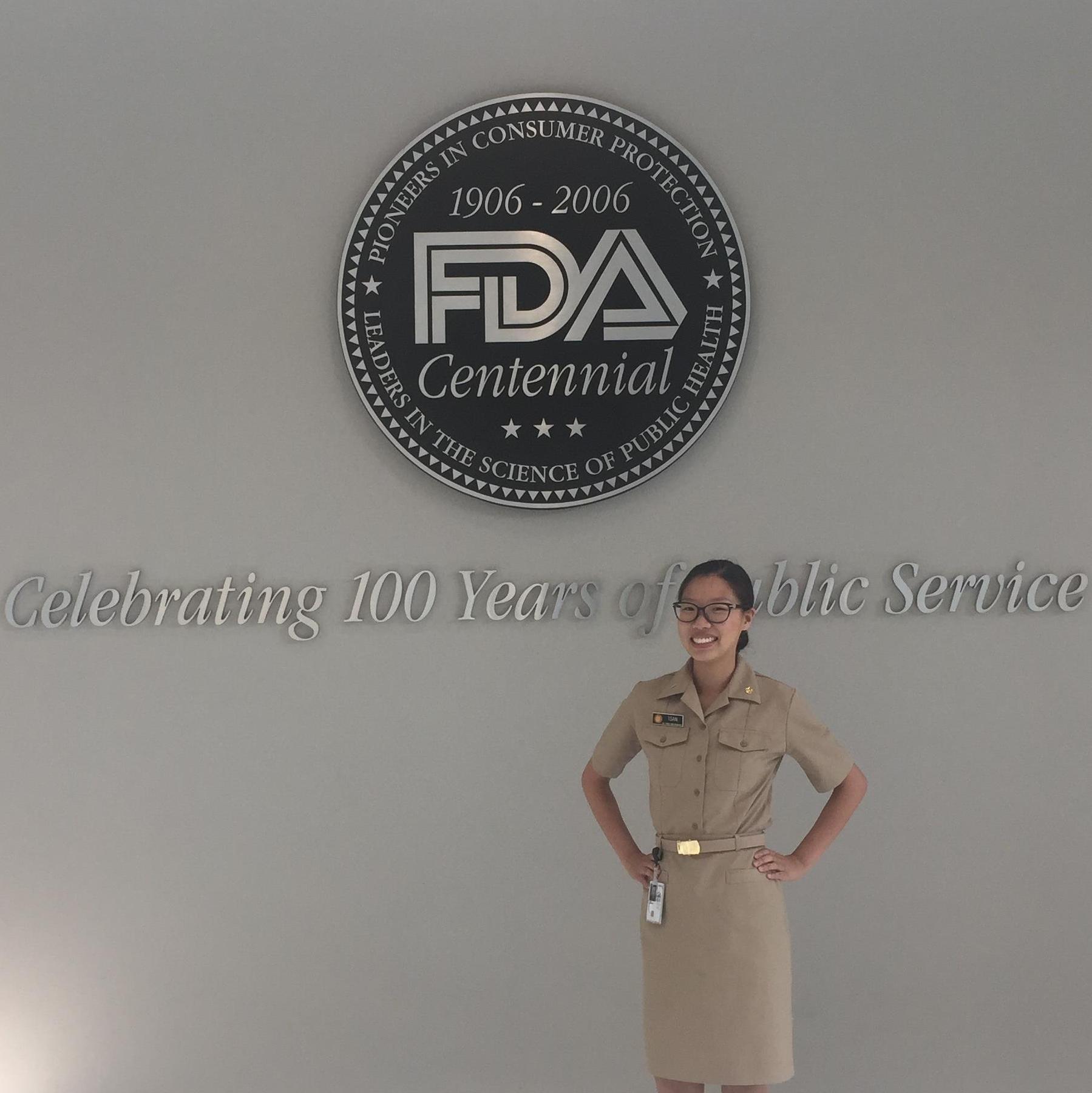 Every year, the Federal Drug Administration (FDA) receives several hundred thousand reports of suspected device-associated malfunction and serious injuries. Sifting through and ensuring that manufacturers are compliant with the regulations is the task of Touro College of Pharmacy (TCOP) P3 Jennifer Tsan (Class of 2019). Tsan was selected as a Junior Commissioned Officer Student Training Program (JrCOSTEP) of the U.S Public Health Service (USPHS) with the FDA in Silver Spring, Maryland. Stationed at the Center for Devices and Radiological Health (CDRH), Tsan was one of only 22 pharmacy students that were selected for the program.
As part of the USPHS, Tsan joins an elite team of 6,000 well-trained and highly qualified health professionals working towards protecting and advancing the public health.
"During my first two years of pharmacy school, Touro focused on public health and we received a lot of opportunities to help out in the Harlem community," Tsan explained. "We're lucky to get exposed to it and this internship is a natural extension of that."
Part of her work consists of utilizing the Code of Federal Regulation (CFR) and FDA guidelines for devices – such as fetal monitors - to address the allegations against them, granting her a broad understanding of the medical device marketplace that few have. The FDA categorizes medical devices as Class I, Class II, Class III based on the risk associated with it. The classification determines the type of regulatory pathway.
Tsan said that the most common complaint is that a device is marketed for one class but doesn't have the FDA approval for it. Frequently, the complaints are submitted by companies who keep abreast of the competition.
"As pharmacy students, we learned everything about thermometers, catheters, nebulizers, glucose meter and artificial cardiac pacemakers so it's interesting to learn about the regulatory pathways for these devices and how the FDA ensures they are safe and effective," said Tsan. "There are also increasing numbers of innovative combination products, which are products that include a combination of a drug, device or a biological component."
Tsan emphasized that it is important for pharmacists to know the difference between FDA-cleared and FDA-approved medical devices. "Unlike FDA-approved devices, the FDA-cleared devices do not require clinical trials since they are considered similar to a device already on the market," said Tsan.
"The time-management, communication and leadership skills that I developed during my rigorous educational experience translated well into the professional world," added Tsan.
Tsan is also working to streamline the complaint process for the division of premarketing and labeling compliance.
"In the Public Health Service, everyone is working towards the same goal: improving the health outcome of the population." said Tsan.