Bringing Honor to Her Heritage
P3 Saera Murtaza Recognized by Pakistani-American Pharmacists Association
January 10, 2018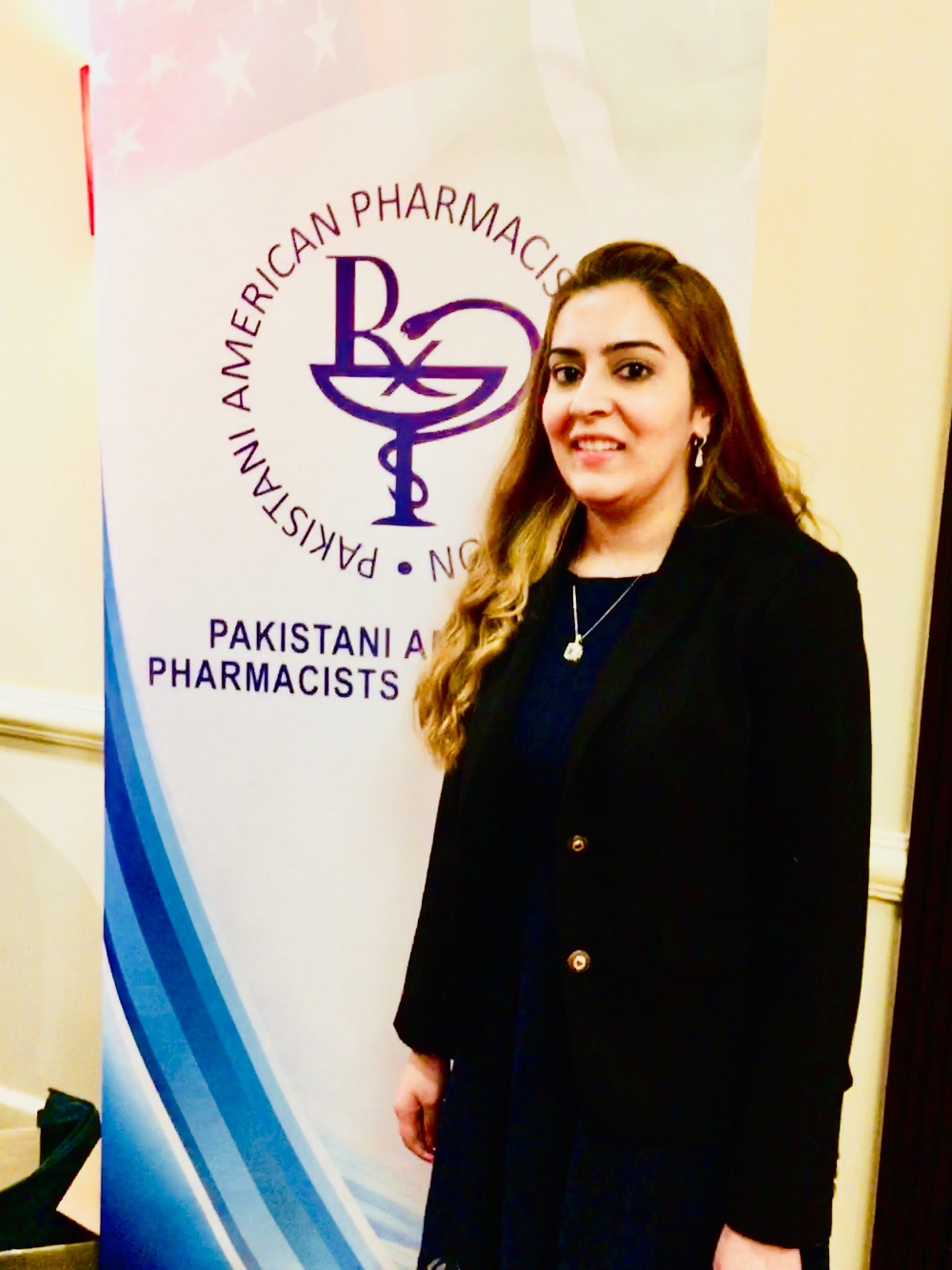 As a child, Saera Murtaza was used to having unusual family vacations. Instead of Disneyland or the trips to Europe her Long Island friends took, Murtaza, with her parents and siblings, visited her extended family in a rural village outside of Peshawar in Pakistan.
"As a kid I really wanted to go to Disneyland," laughed Murtaza, a P3 at TCOP. "But looking back it exposed me to all kind of things: I saw poverty and saw what it was like to live without clean water. I'm really grateful for the experience. It showed me what was going on in the rest of the world."
Murtaza, who grew up in Huntington, Long Island, intertwined her memories of Pakistan with those of working with her father, a pharmacist. "I was always hanging out with my dad," recalled Murtaza, who said her relationship with her father was a driving force behind her choice to become a pharmacist, "I used to take the cotton balls out of medicine containers and restock the shelves. I loved it."
Murtaza's father left Pakistan to become a pharmacist in the US army in 1974. His independent pharmacy, Grandbrook Pharmacy, has been serving the Brooklyn community for over 30 years.
"Our pharmacy is like an old-school apothecary. We have a relationship with members of the community. There's a type of intimacy between a pharmacist and a patient. My father's patients adore him."
Both threads came together on Dec. 2, when Murtaza was honored by the Pakistani-American Pharmacists Association. The organization honors one individual of Pakistani descent in pharmacy school. Murtaza, who has been a TCOP tutor for the last two years and a volunteer at St. Catherine of Siena Medical Center in Smithtown New York, was chosen as TCOP's inaugural recipient.
"I'm passionate about giving back and helping," said Murtaza, who is fluent in Hindi and Punjabi.
Though the ceremony was attended by about 250 pharmacists, Murtaza said that it was like an extended family dinner. "Everyone was so humble and nice, despite how distinguished they were," she recalled.
Murtaza believes that her hyphenated identity is an advantage in her chosen field.
"It's given me a unique perspective and has made me very open-minded," Murtaza explained. "It's an important trait to have in the healthcare field: we help people from every background."