Career Spotlight: Pharmacy
By Henry Cohen, PharmD, Dean of the Touro College of Pharmacy
November 02, 2015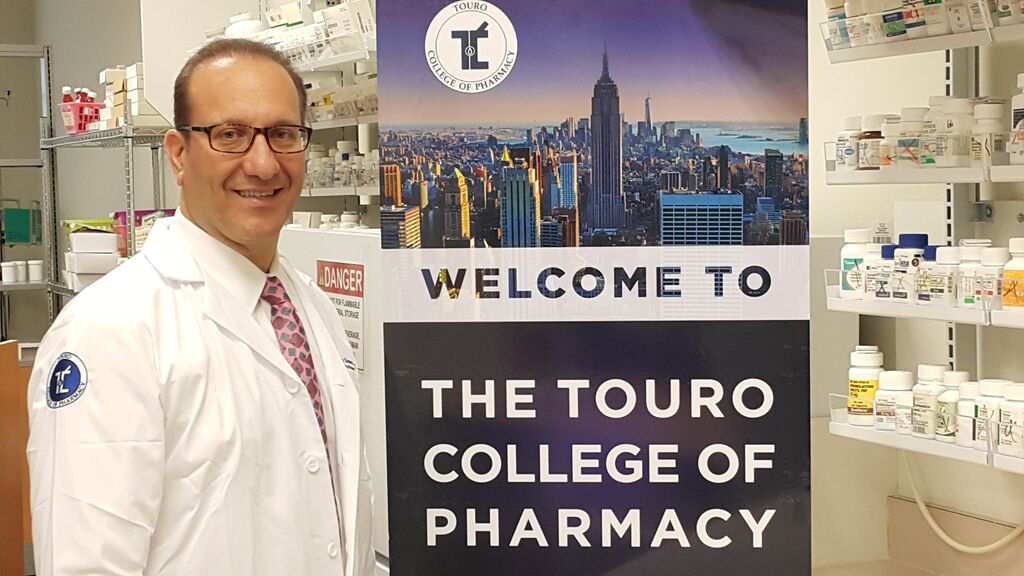 If you're thinking about pharmacy as a career, read on to learn the basics. Here are some answers to key questions you may have regarding the necessary training, starting salary, a typical day in the workplace and more.
What kind of professional training is required?
Four years of professional training is required to earn a PharmD (Doctor of Pharmacy) Degree. Passing the licensing examination is also required in order to begin working as a Pharmacist.
Beyond the four years of school, many PharmD graduates apply for pharmacy residency training through the American Society of Health-System Residency Match Program. There are over 5,000 PharmD applicants annually for approximately 3,000 pharmacy residency positions. PGY-1 (Post-graduate year one) pharmacy residents complete a generalized residency which encompasses 8 – 12 rotations in general pharmacy practice areas such as internal medicine, infectious diseases, critical care, oncology, geriatrics and psychiatry.
PGY-1 pharmacy residents who would like to specialize in a specific area of pharmacy will complete a PGY-2 (Post graduate year two) Specialty Pharmacy Residency. Two years of post-graduate pharmacy residency training is generally required for Clinical Pharmacist Specialist positions in the hospital setting and Pharmacy Faculty positions in academia.
PharmD students may also complete 1 – 2 year fellowships in pharmaceutical industry for pharmaceutical companies. Pharmaceutical industry fellowships prepare pharmacists to be marketable to the pharmaceutical and bio-pharmaceutical corporate industry.
What are the variety of settings in which pharmacists can work?
Pharmacists work in the following areas: community pharmacy for chain or independent pharmacies, specialty pharmacy, hospital pharmacy, ambulatory care pharmacy, long term care/nursing home pharmacy, nuclear pharmacy (preparing and dispensing radiologicals used for diagnosing and treating certain diseases). Additionally, pharmacists can work at insurance companies; in academia as professors of pharmacy; and at pharmaceutical companies in the areas of research, marketing, regulatory affairs, drug information, sales, medical liaison and dosage form and design.
Can you give a rundown of a typical day as a pharmacist?
The role of the Community Pharmacist includes answering patient and physician drug information questions and educating patients to maximize medication safety and adherence. The community pharmacist reviews prescriptions for drug allergies, correct indication, drug and disease state interactions and dose and frequency. The pharmacist dispenses medications and counsels patients on medication dosing, side effects and expected outcomes. He or she administers vaccines, recommends over-the-counter medications to patients and also recommends medication therapies and doses to physicians.
The role of the Hospital Pharmacist includes participating in daily patient care rounds with physicians and the medical team, providing drug information, and reviewing the patient's medication profile to make drug therapy recommemdations. The hospital pharmacist must review all new medication orders to ensure appropriate indication and dosing, avoidance of drug and food interactions and incompatibilities with pregnant or lactating patients and monitoring for efficacy and toxicity.
Hospital pharmacists meet with patients and perform medication histories, medication reconciliation and medication counseling. Hospital pharmacists respond to emergency codes and stroke codes – they calculate doses, mix intravenous medications, and ensure appropriate drug use during these emergencies.
Starting salary:
$125,000 annually
What personality type does really well in this field?
Those who are motivated, organized, empathetic and detail-oriented do well in pharmacy. Paying close attention to details regarding medications is of critical importance to a pharmacist as even minor differences in dosing or dosage forms can lead to a significant medication error that can cause patient harm and even death. In a community or hospital pharmacy where constant interactions with patients is necessary, empathy is of paramount importance, as the pharmacist must be able to understand what those with chronic illnesses or difficult acute situations are experiencing and relate to them with gentle and genuine care and concern.
What skills would you say are required to be a pharmacist?
Good oral and written communication skills, critical thinking skills, people skills and an ability to work well as part of a team are enormously helpful. Additionally, a good memory, and math, science and computer skills are essential. Pharmacists must develop good skills in clinical pharmacology, pharmacotherapy and medication safety.