Caring for Older Adults
TCOP's Emmanuel Knight, PharmD, BCPS, BCGP, Takes on Geriatric Pharmacy at UCLA Medical Center
August 31, 2021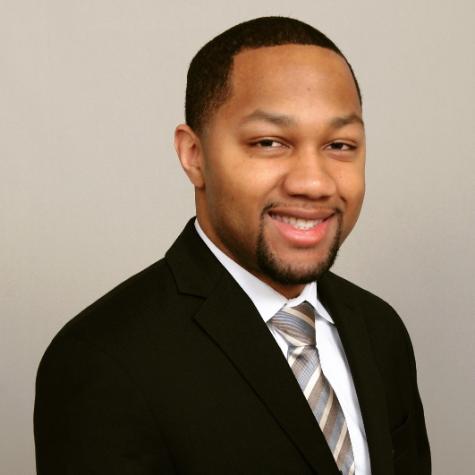 Geriatric Pharmacist Emmanuel Knight, TCOP Class of 2015, deans update 2022
Emmanuel Knight, PharmD, BCPS, BCGP, Touro College of Pharmacy '15, is a Geriatric Clinical Pharmacist at UCLA Medical Center, a top-rated hospital in California and the nation. His passion for pharmacy was borne out of volunteering at a neighborhood pharmacy while a teen. Today he cannot imagine any other career.
How did you become interested in a career in pharmacy?
I was always curious about how medications work but it wasn't until I worked at a neighborhood grocery store as a teenager that I considered a pharmacy career. While working the register one day, I learned that the pharmacy department in the store was short-staffed and looking for volunteers to help with pharmacy technician duties. I agreed to help, and that opportunity ended up being life-changing. I was fascinated by the complexities of the medications, the expertise of the pharmacists, and the interactions the pharmacy staff had with patients. Now, I cannot imagine doing anything else as a career.
Why did you choose Touro?
I was intrigued by Touro's program because I would be able to get many more experiential rotation experiences than most other pharmacy schools offered. Also, TCOP is located in the heart of New York City, and I was certain that studying pharmacy in NYC would expose me to a diversity of patients, cultures, and colleagues.
What is your current position, and can you describe a day in your life on the job?
I am a Geriatric Clinical Pharmacist at UCLA Medical Center, which was recently ranked the #1 hospital in California and the #4 hospital in the nation by U.S. News & World Report. My typical day includes attending patient care rounds for the hospital's geriatric service, providing medication recommendations to the care team, verifying medication orders, performing pharmacy-driven dosing and monitoring protocols, ensuring appropriate medication-related transitions of care on admission and discharge, and attending committee meetings.
What are some of the challenges and what do you like about it?
Some of the challenges include determining how to provide the best patient care with, at times, limited resources. Some other examples include finding appropriate therapy alternatives during drug shortages, expanding clinical pharmacy services with limited pharmacy staff, and making sure the communication between the entire care team is effective. These challenges help keep things exciting, though, and there's never a dull day.
How did TCOP prepare you for your professional role?
TCOP taught me the value of planning effectively while adapting to changes that may occur. Also, each professor and preceptor had their own unique teaching style, which offered many opportunities to interact with different professionals, enhancing my abilities to perform as part of a team.