Coming Up with "Plan B"
Priya Somnarain, PharmD, Makes Patient Care a Priority During Pandemic
November 29, 2021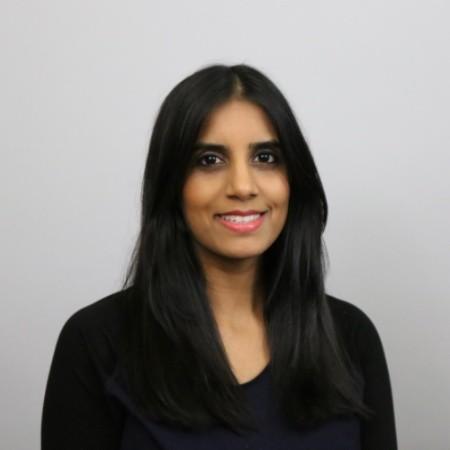 Priya Somnarain, PharmD
TCOP Alumna Priya Somnarain, PharmD, Class of 2012, puts patients first as she deals with drug shortages and shipment delays during pandemic.
Why did you choose Touro?
I was in the first class at TCOP and was inspired to apply after speaking for a couple of hours with one of the founding deans, Dr. Lois Garland-Patterson. She had a huge influence on me. She was devoted to the profession and shared how Touro wanted to make a difference and be involved in the community as they developed the school. Harlem had health disparities and I loved the focus on the public health aspect of pharmacy, that it wasn't about just dispensing meds. The decision felt like the right move.
What is your current position and can you describe a day in your life on the job?
Currently, I'm a controlled substances pharmacist at New York Presbyterian Columbia University Medical Center. My daily tasks include ordering, storing, and maintaining controlled substances for our campus, reviewing records of the narcotics dispensed to patients, and investigating discrepancies involving controlled substances in patient care.
What are some of the challenges and what do you like about it?
Because I'm in charge of ordering and keeping inventory of all of our controlled substances for the entire campus, drug shortages and shipment delays have become the greatest challenge and even more so since the COVID-19 pandemic began. Medications and supplies are often back-ordered and when we don't have the medications for patients we need we have to come up with "Plan B". We have to get alternate medications and do a lot of reorganizing. It's very disruptive to the workflow. At the same time, I love the culture at the hospital. People are always willing to work hard and jump in and figure out how to make things better. You never feel like you're working by yourself. There's a good support system and management is very supportive. Patient care is a priority.
How did TCOP prepare you for your professional role?
TCOP gave me the training and experiences I needed to be successful in my work. The practice experience rotations we had during our last two years really gave us the foundation we needed on the job. With classroom learning followed by the clinical experiences - where you're out there working under supervision - you really get to apply in the field what you've learned in class. Also, during my time at TCOP I was able to make connections that have been useful in my professional role. The administration would take the students to events and encourage us to network with practicing pharmacists. It was important to find out what we would be most interested in doing. All the connections I made this way made things easier. The school gave us the tools and said, "You go out there and prove yourself and things will work out!" And they have!