Five Things You Never Knew About Professor Deborah Williams
A Talk With the Associate Professor of Pathology
February 24, 2015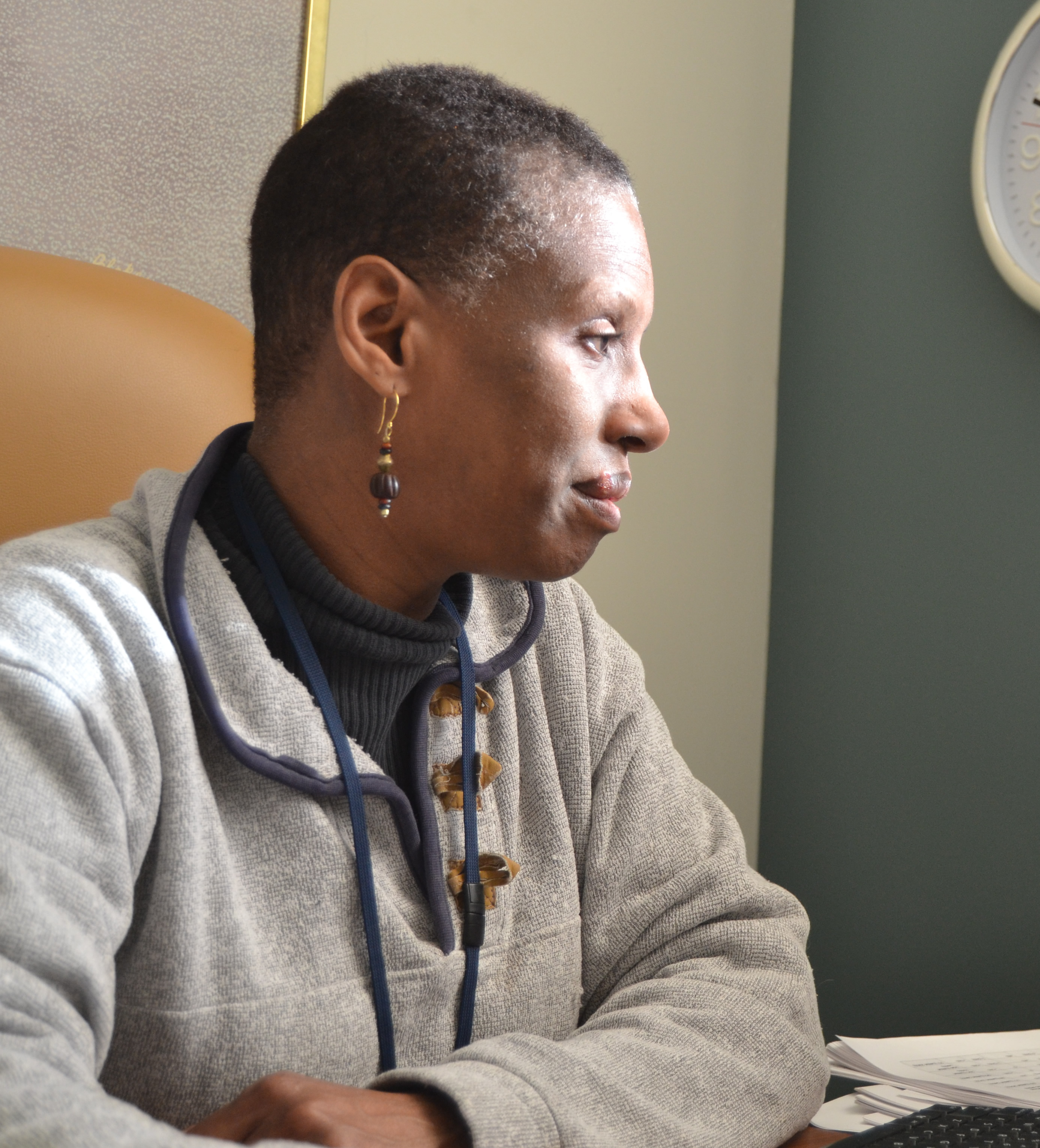 Deborah Williams, M.D., Ph.D., began teaching at Touro College of Medicine-Harlem eight years ago as an Associate Professor in Pathology. Now, as an Associate Professor in the Department of Pharmaceutical and Biomedical Sciences at Touro College of Pharmacy (TCOP), she teaches Foundations of the Biological Sciences I and II. An avid researcher, her scholarly interests focus on the pathological influence on disease and disease prevention and treatment.
We sat down to chat with her about her personal background, career achievements, and hobbies. The setting? Her office—where countless diplomas adorn one wall, a plaque reading "Well-behaved women rarely make history" hangs on another, and a manuscript—African American Women Pharmacists—rests lightly on a chair by her desk.
Here's what we learned:

1. Her parents, indeed, made history. Born in Brooklyn's Bedford Stuyvesant neighborhood, Dr. Williams is the daughter of immigrant parents. "My father was the first black jazz musician to play at the all-white Sheraton hotel in New York, and my mother was one of the few who came from her native hometown of Georgetown in Guyana, South America to Ellis Island in the wave of European immigration to America in the year 1948. In fact, you can find her name in the Ellis Island Museum, enshrined on a glass-plated ship record that lists all those early immigrants!"
2. As a teenager, she wanted to be a dancer. Dr. Williams won a scholarship to Arthur Mitchell's dance theater when she was a child, and she "sure wanted to be a professional dancer!" She later attended the High School of Music and Art (now called the Fiorello H. LaGuardia High School of Music & Art and Performing Arts) right here in Harlem, studying vocals/ music. "I so wanted to just sing and dance," Dr. Williams said, laughing. "But at one point I realized—I may have had talent, but I didn't have that kind of talent! So I needed to find some sort of career where I could eat on a regular basis. Because it clearly wasn't going to be music!"

And that's how she decided on medicine. Ultimately, she never graduated high school—but was accepted, early admission, to New York University at the age of 16. She received her BA, MS and PhD from NYU, and earned her MD from SUNY Downstate. Her internship was in General Surgery at Tulane University School of Medicine, and she completed her residency in Anatomical Pathology at Columbia University College of Physician and Surgeons.

3. She's raised almost $500,000 for TouroCOP students. Currently, Dr. Williams is the Project Director and PI for the Collegiate Science and Technology Entry Program (CSTEP), a program that aims to increase the number of students from under-represented groups who are pursuing health-related fields. TouroCOP, which targets underrepresented and economically disadvantaged students interested in a career in pharmacy, is the first college of pharmacy that has been awarded $475,000 from the New York State Education Department.
Dr. Williams is passionate about minority empowerment in other ways. At TouroCOP, she designed, developed and implemented the current MS in Interdisciplinary and Biological Sciences, which featured an all-minority faculty. Currently, she is co-Chair of Governor Christie's Advisory Commission to the Department of Health's Office on Minority and Multicultural Health (OMMH), in which she makes recommendations to improve the health of New Jersey citizens statewide.
4. She does research in sickle cell disease. Dr. Williams works with a nonprofit organization called QSCAN, the Queens Sickle Cell Advocacy Network. ("It's now actually an experiential affiliate of Touro," she adds. "We have students doing their rotations there.") In her research, she is analyzing pain management in those with sickle cell anemia, a blood disease that affects about 100,000 Americans every year (and one in every 500 African-Americans.) "We're asking ourselves—what are the different ways that they can assess pain? And which drugs, outside of the traditional ones, can help lessen the pain of those with sickle cell disease?"
5. Her hobbies are distance running and hot yoga. Besides for being active in her professional life, she is active – literally – in physical health. "In my opinion, pharmacy is merging with public health in that pharmacists no longer stay behind the scenes to just fill prescriptions," says Dr. Williams. "They're getting involved in public service messages that promote healthy outcomes, and they're advocating for public health, diabetes awareness, and nutrition."