Focusing on the Children
Touro College of Pharmacy Faculty Finds Satisfaction on the Pediatric Ward
January 24, 2023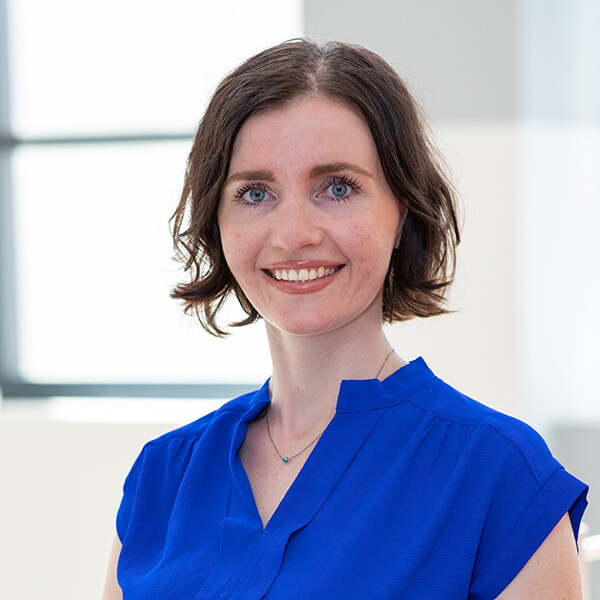 Tamara Hernandez, PharmD, MBA, BCPPS
A native of Northern Kazakhstan, Tamara Hernandez, PharmD, MBA, BCPPS, is an assistant professor in the Department of Pharmacy Practice at Touro College of Pharmacy (TCOP). Her area of expertise is pediatric pharmacotherapy. She is on the faculty at TCOP and the Brooklyn Hospital Center.
What attracted you to pharmacy?
Since pharmacists are one of the most accessible healthcare providers, an opportunity to serve my community inspired me to pursue this career. In addition, the pharmacy profession offers a variety of career options in the community, clinical setting, industry, research, and academia, which was another appealing factor.
Why did you choose to specialize in pediatrics?
What could be more exciting than working with children?! They certainly bring joy into my daily life. Providing care for diverse neonatal, pediatric, and adolescent patients that allows me to apply different pharmacotherapy concepts is a rewarding experience. Lastly, I enjoy working with pediatricians and pediatric nursing staff who go above and beyond to care and advocate for this vulnerable patient population.
What do you do as a pediatric clinical pharmacotherapy specialist?
I attend daily rounds with various pediatric teams, including pediatric intensive care, neonatal intensive care, and general pediatrics where I provide pharmacotherapy recommendations. In addition, I serve as a preceptor for pharmacy students and pharmacy residents in their acute care pediatric rotation.
What do you like about it, and what is the greatest challenge?
Since my passion is teaching, I enjoy most the precepting part of my job. Seeing students' personal and professional growth throughout the rotation is rewarding. One of the biggest challenges working with pediatric patients is dealing with emotional trauma, specifically losing young patients. Working as a team to provide support for each other is a great coping mechanism.
What are you teaching this year and what other faculty responsibilities do you have?
I teach in various courses including drug induced diseases and toxicology, pharmacotherapeutics, and seminars in pharmacy practice where I teach the principles of pediatrics. In addition to teaching responsibilities, I serve on various college committees, including Co-curriculum and Portfolios Committee, Research Committee, and Academic Standing and Remediation Committee. Being a faculty mentor for four students is one of the roles I enjoy the most.
Why did you pursue an MBA degree and how have you used it in your career?
The MBA degree provided me with versatile experience that I apply in my daily life as a pharmacist. While providing direct patient care, I also take into consideration process optimization and cost savings. Data analysis skills are useful when I conduct research projects. In addition, strategic thinking concepts help me to set and achieve personal and professional goals.
What does your research focus on?
The two areas of research I am currently focusing on are antimicrobial therapeutic drug monitoring, and medication reconciliation in pediatric patients.
What are your hobbies and interests outside of pharmacy?
Two of my absolute favorite things to do are playing tennis during the warmer months and skiing in the winter. I also enjoy spending time with my toddler son, my husband, extended family, and friends.