Having an Impact
Touro College of Pharmacy Alumna Makes a Difference Through Counseling Patients
October 29, 2021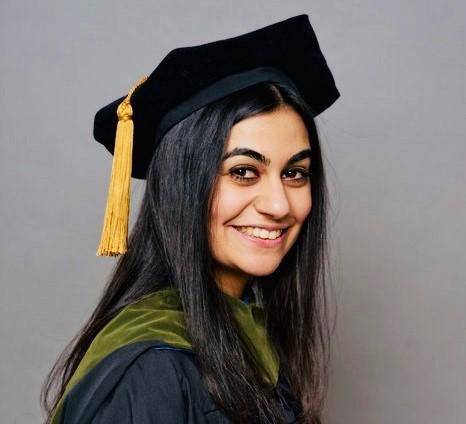 Nabila Girgis, PharmD, MHA
As an HIV pharmacist, Nabila Girgis, PharmD, MHA, TCOP Class of 2019, counsels patients on how the virus works and the importance of medication adherence.
How did you become interested in a career in pharmacy?
My very first job was as a pharmacy technician at Walgreens. I began working there before TCOP and after working there for a year I noticed the impact pharmacists have on the health and well-being of the patients they serve. I knew that I wanted a career in pharmacy and to be able to make changes in my patients' lives and serve my community.
Why did you choose Touro?
I chose Touro because it had a program that gave students an extra year of clinical experience beyond what other pharmacy schools offered. I knew the extra rotations would help me become the best pharmacist I could be.
What is your current position and can you describe a day in your life on the job?
My current position is an HIV pharmacist for AHF, an HIV specialty pharmacy. I am working on getting my American Academy of HIV Medicine certification (AAHIVP). In a day, I confer with the doctors in the clinic and go over recommended drug therapies based on lab values. I counsel patients thoroughly, follow up on drug regimens, perform adherence calls and reassess patients' lab values and recommend treatments when collaborating with the doctors, based on patient demographics.
What are some of the challenges and what do you like about it?
Some of the challenges I face relate to patient adherence. I often notice patients do not keep their appointments or do not take their medications. This is the part where I believe pharmacists can make the greatest impact. I counsel my patients on the importance of taking their medications and help them understand how the virus works along with how the medication works, in order to prevent them from getting worse.
How did TCOP prepare you for your professional role?
TCOP helped me prepare for this role by providing opportunities to do a lot of mock patient counseling. This provided enough experience and confidence to counsel my patients and ensure they understand their disease states and how to treat them.