Making a Difference
Touro College of Pharmacy Alumna Olawonuola Abiona, PharmD, Makes it Her Mission to Improve Patients' Health
June 09, 2022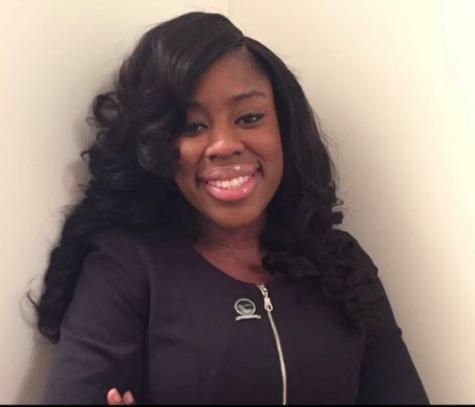 Olawonuola Abiona, PharmD
As a child, Olawonuola Abiona, PharmD, Touro College of Pharmacy Class of 2016, watched her nurse father help others in their community with medications. Those experiences set her on a path towards becoming a healthcare advocate/pharmacist.
How did you become interested in a career in pharmacy?
My interest in the healthcare field began at a very young age. My father was a nurse for many years. As a child, I watched him help people in our community who struggled with managing their medications and different disease states. From then on out, I made it my mission and future goal to make a profound difference in people's overall quality of life by becoming a healthcare advocate/pharmacist who provides and works to discover innovative ways to improve people's health.
Why did you choose Touro?
Several things attracted me to Touro College of Pharmacy, but what I loved the most was that Touro was a pharmacy school that focused not only on medications but also on public health and finding ways to address social determinants of health challenges faced by patients in our community. I also loved that Touro College of Pharmacy cultivated a learning environment where all students and professors felt like family and supported each other daily.
What is your current position, and can you describe a day in your life on the job?
I'm currently the Director of Pharmacy for the Massachusetts Health Plan at United Health Group. As the pharmacy account manager, I oversee full administration of the medical pharmacy benefits for over 20,000 members by acting as a conduit to United's national pharmacy team. I also serve as a health information specialist and support the local health plan leadership and state regulator partners by handling formulary updates, utilization management, member issues, and provider complaints.
What are some of the challenges, and what do you like about it?
As I manage a large number of health plan members, some of the challenges I face daily revolve around ensuring that all our members have immediate access to their medications. In addition, as I'm the liaison to our state partners, it is my responsibility to ensure we are compliant with the state's regulations and guidelines. Although this can be challenging at times, it is also what I love about my job. The fast-paced environment and the ability to work with cross-functional partners across the organization brings me much joy and helps ensure that our members have access to the best care.
How did TCOP prepare you for your professional role?
Touro College of Pharmacy prepared me for my current professional role in so many ways. Touro prepared me clinically, which helped me obtain and complete my clinical residency at Saint Barnabas Medical Center. Touro also prepared me by not focusing solely on traditional pharmacy pathways and instead showing me that there are many different roles that you can take on to make a difference as a pharmacist. Finally, because of all I learned at Touro, I was able to obtain my current and previous positions, which has allowed me to focus on my goals of making a difference in the lives of the patient populations we serve.