On the Right Track
Touro College of Pharmacy (TCOP) Research Track Opens Doors To Careers in Academia and Research
May 24, 2022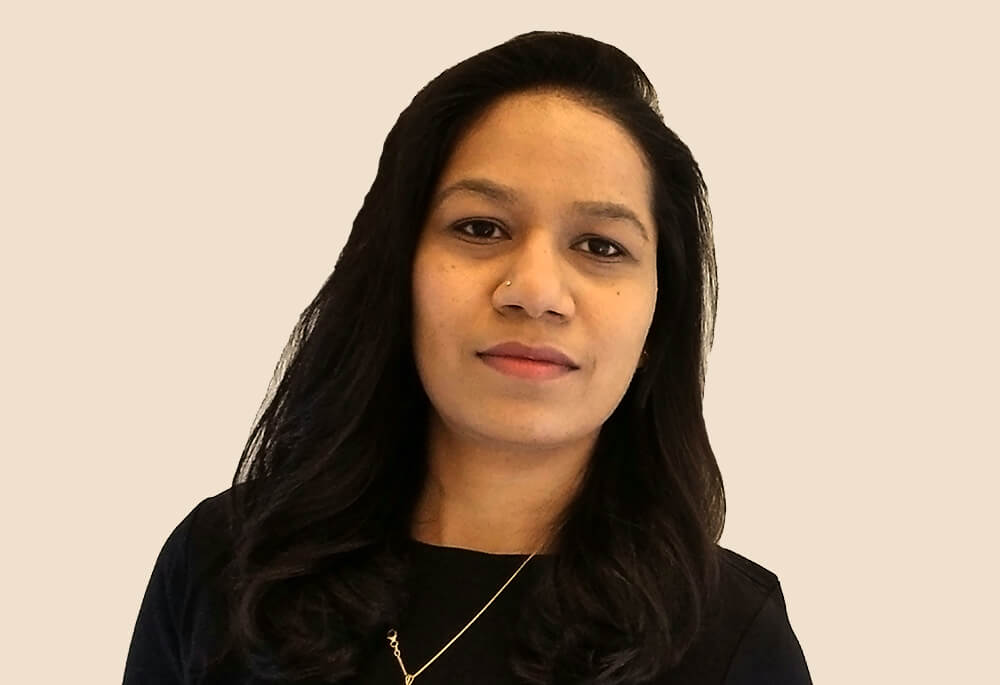 Dhara Patel
P4 Dhara Patel always knew she had the research bug, but her interest really crystallized for her at a TCOP information session for prospective applicants several years ago.
At that time, Dr. Zvi Loewy, associate dean of research said the school would be offering a new Research Track—for students interested in honing their knowledge and skills in research.
Fast forward to fall 2020 and Patel was finishing the courses in the Research Track. She went the distance during the pandemic, working her way through courses in research methods, and scientific presentation and writing, all in the midst of the COVID-19 winter. She came to campus to finish her experiments even though classrooms were closed.
Opportunity to Publish
"I wanted to publish and have finally done it!" said Patel. She presented her research, performed under the direction of Associate Professor Dr. Paramita Basu and with other research track students, on the resistance to antibiotics of Pseudomonas aeruginosa, a pathogenic bacteria found in the airways, at the December 2020 meeting of the American Society of Health System Pharmacists. The pathogen embeds in biofilms, a community of complex microbial cells that can cause slow and progressive chronic disease, like cystic fibrosis. The research was published in November in the peer-reviewed Journal of Pure and Applied Microbiology.
As a member of the school's Research Committee, Patel takes advantage of every opportunity to talk up the curriculum. "The Research Track is productive and practical," she exudes. "How many students get the opportunity to design their own projects, pick their topic of interest and faculty advisors? How many get to be the primary author on a paper," she asked.
Patel undertook her first research project by the time she was a P2. By then, she had learned a lot about the pharmaceutical industry and her professors' research specialties, and they had come to know her as a student.
The project involved collecting data for clinical research at Mt. Sinai Hospital. She helped compare low and high dose furosemide and weight loss among patients with heart failure. In her Research Track courses, meanwhile, she was learning lab techniques, how to write up labs and how to design and carry out experiments.
"It was fun-filled and challenging work," said Patel. "Our results would be far from the expected outcome, so we'd besiege our mentors, 'What did we do wrong?' They would explain. It's a lot of brainstorming, and trial and error!"
More Specialized Tracks
The Research Track can provide a great introduction and prepare students for fellowships and careers in academia or research. Recently, TCOP added two more specialized tracks—one in managed care and a second in advanced patient care.
"If students know early on in their education where their interests lie, they can focus their electives on one of these tracks," says Dean Henry Cohen.
For her final year, Patel is taking elective rotations, including in research and in industry. She is also taking electives in medical writing and marketing and medication safety. She wants to be ready to interview for post-graduate fellowships. No matter where she ends up, Patel is sure to find the field full of opportunities that excite and welcome her.
"Pharmacists have a huge role in clinical trials and drug development. As pharmacists we have the ability to help bring forth drugs that can impact the whole of society—not just one or two people. I want to do something like that—because we can!"