Personal Tragedy Spurs a Career in Pharmacy
Medical Error Led to Brother's Death
June 12, 2017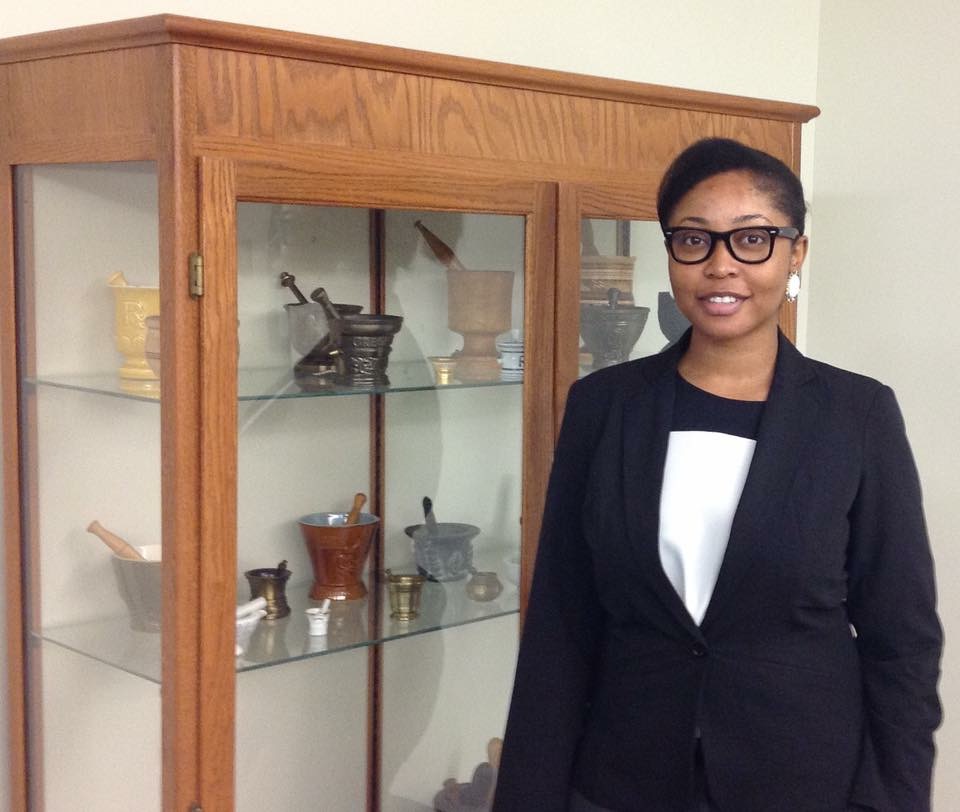 For one Touro College of Pharmacy student, a personal tragedy led to a life's calling
P2 Henrietta Ofuluozor's brother, Ifeanyichukwu, was born in Nigeria with jaundice. Due to a lack of proper medical care, the condition worsened and led to a severe case of cerebral palsy. Despite that, Ofuluozor says Ifeanyichukwu, known as Ifeanyi for short, led a happy life.
"He never walked and he never spoke, but he was always smiling," said Ofuluozor.
One day when she was seventeen, Ofuluozor returned home to see him gasping.
"He couldn't catch his breath," she recalled. "It was horrible."
This wasn't the first time that her brother had struggled with his health issues. Medical care in Nigeria was poor and the country was rife with illegal, counterfeit drugs. Ofuluozor and her mother rushed him to an emergency room, but were told that he couldn't be treated there. At another ER, they were told, again, that he couldn't be treated there.
"Going to a hospital in Nigeria doesn't mean you're going to be treated," Ofuluozor said sadly.
Her brother died in the car, fifteen minutes away from the third emergency room.
While medical care in the country gradually improved, it was too late for her brother.
"Cerebral palsy is not a death sentence," said Ofuluozor, "but poor medical care is."
Ofuluozor's sister was born with jaundice but thanks to better treatment made a full recovery.
In 2009, Ofuluozor attended the University of West Georgia, Carrollton. She graduated in 2012 with a major in chemistry and a minor in biology. After spending three years as a chemist for several biopharmaceutical companies and with her brother in mind, Ofuluozor decided she wanted to do more.
"Chemists can only do so many things, but as a pharmacist the possibilities are endless," said Ofuluozor.
Two of her siblings were students in the Touro College and University System so TCOP was a natural fit for her.
"I'm excited about my future" said Ofuluozor, who plans to pursue a pharmaceutical fellowship after she graduates. "I want to use my knowledge to help my community back home."
She is a member of Alpha Omega Eta African Sorority Incorporated and the vice president of Touro's Industrial Pharmacist Organization (IPhO).