Pharmacy School Alumna Wears Many Hats
Touro College of Pharmacy Graduate Dr. Sejal Patel, Class of 2014, Ensures Low-Income Patients Receive Quality Care
April 12, 2022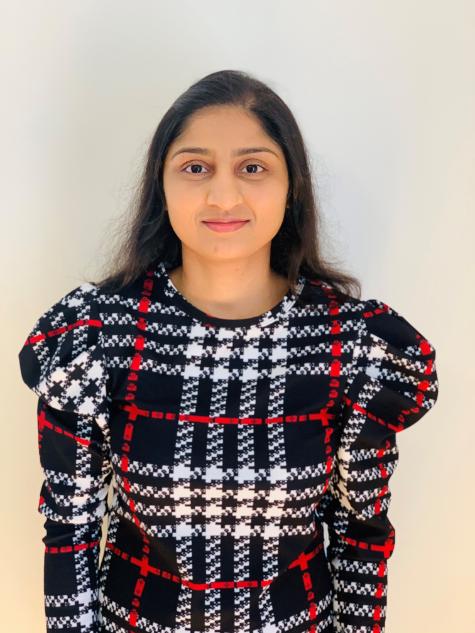 Sejal Patel, PharmD
Sejal Patel, PharmD, helps secure quality care for low-income patients by supporting pharmacy clients participating in a federal drug pricing program that enables drugs to be discounted and paid for by Medicaid and Medicare.
How did you become interested in a career in pharmacy?
My father was a pharmacist. When I was growing up in India, I always admired his work and the way he would go above and beyond to help his patients. I always wanted to follow in his footsteps and be just like him. I was determined that one day I would become a successful pharmacist just like him and always be kind and grateful.
Why did you choose Touro?
I chose Touro because of the unique "2+2" program it had at the time, which provided students with more hands-on clinical experience than other schools. Also, I always dreamed of going to school in a big city and Touro, being in the heart of New York City, made that dream come true. Lastly, NYC is known for its diverse culture and I knew if I were at Touro, I would be introduced to many different cultures.
What is your current position, and can you describe a day in your life on the job?
Currently, I am a director of client success in the NYC area for RxStrategies, a third party administrator that serves health facilities operating under the federal 340B Drug Pricing Program, which allows covered health facilities serving low-income patients to purchase certain outpatient prescription drugs from manufacturers at reduced cost. Manufacturers contract with the federal government to dispense discounted drugs to these facilities in exchange for having them paid for by Medicaid and Medicare.
I am new to this role; however, previously I worked at BronxCare hospital's outpatient retail pharmacy, where I gained a lot of 340B experience that I am able to apply in my current role. I wear a lot of different hats in my daily routine but essentially, my job is to maintain our hospital pharmacy clients' 340B program compliance and ensure patients receive quality care.
What are some of the challenges and what do you like about it?
Due to the busy environment in retail pharmacies, it is often difficult for them to utilize the tools that they are given by third party providers to run the 340B process smoothly. Sometimes, it's a challenge for me to connect with some of the pharmacy clients to help them resolve their issues so that patients can obtain their medications smoothly under the 340B program. However, I appreciate how my team constantly makes the effort to keep in touch with pharmacies through numerous platforms to ensure that they receive continuous reminders that we are available to serve them. Everyone works well together as part of the team and we come up with new ideas to make the program more efficient to help both the pharmacies and ultimately the patients.
How did TCOP prepare you for your professional role?
Touro prepared me very well by giving me real life experiences that I needed to be successful in my career. The two years of clinical experience really bolstered my confidence and the in-class presentations improved my public speaking skills. The last two years of clinical experience and being out there in the field for rotations also helped me build many professional connections that ultimately aided me in reaching many of my career goals. I am extremely grateful for Touro's pharmacy program. It has helped shape me into the strong pharmacist that I am today.