Providing Optimal Care
Touro College of Pharmacy Graduate Combines PharmD with DO at Touro College of Osteopathic Medicine
December 01, 2022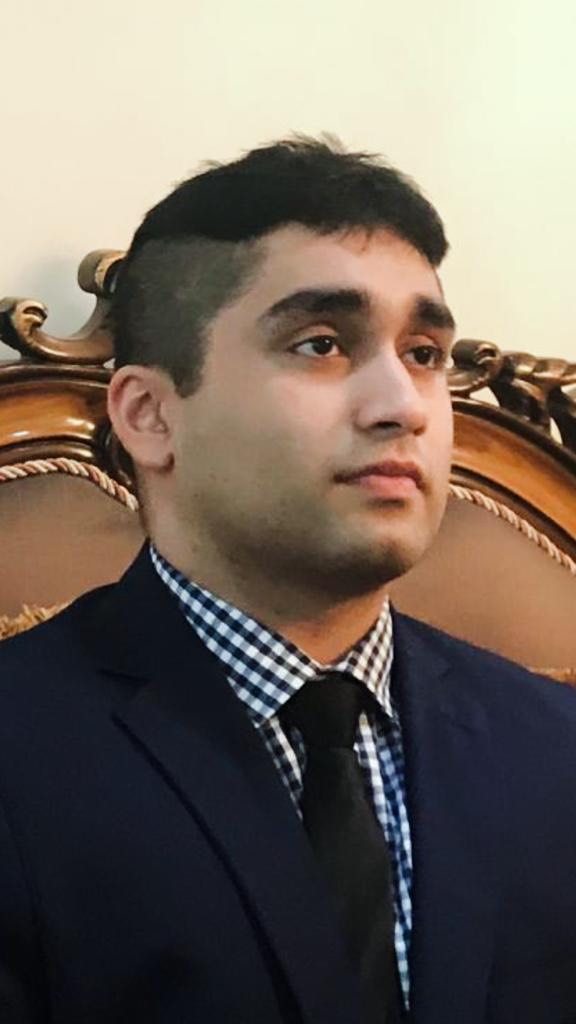 Ahmad Naeem, PharmD
While a pharmacy student, Ahmad Naeem, PharmD, had a rotation in ambulatory care that convinced him to combine his pharmacy education with medical school. In June 2022 he graduated from Touro College of Pharmacy (TCOP) and by summer was beginning his medical school journey at Touro College of Osteopathic Medicine (TouroCOM). We sat down with Ahmad to ask why PharmD and DO.
How did you become interested in healthcare?
I had always been interested in biochemistry and learning about the human body but it was not until I started undergrad at CUNY Hunter College that I focused on healthcare as a career path. During this time I also began noticing the negative impact poor healthcare delivery had on the health of members of my community in Bensonhurst, Brooklyn. So I started volunteering at a local doctor's office to learn more about disease states and treating patients. I learned how to formulate treatment plans with the active involvement of patients and realized I wanted to continue to improve healthcare for the rest of my life.
What inspired you to pursue pharmacy?
While volunteering at the medical office I learned about the relationship between physiological changes and the body's response accompanying disease states. However, I felt my knowledge about medications was lacking. So I volunteered at a local pharmacy to learn more about the indications and side effects of medications, and applied to pharmacy school for formal education and training about the pharmacology and pharmacokinetics of drugs. At TCOP I learned the clinical indications for medications according to different guidelines, and after receiving my intern permit I was able to counsel patients about their medications and administer vaccines.
Why go on to medical school, and at TouroCOM?
While at TCOP I had a rotation in ambulatory care at SUNY Downstate, where I shadowed physicians at a HIV clinic. I saw firsthand the positive impact having both a pharmacist and physician in the same room had on the quality of patient care. At that moment I decided to apply to TouroCOM. I wanted to learn more about diagnosing patients and about treatment options besides just medications - like osteopathic manipulative medicine (OMM). I understood the role that medications have in the treatment process but also understood there are side effects associated with each medication and that for some patients, a holistic approach incorporating a patient's goals and prevention strategies, and as appropriate, OMM, is more feasible and decreases adverse events associated with medications.
What do you hope to do after graduation from TouroCOM, and how do you envision integrating the disciplines in practice?
At this time, I plan to pursue a residency in internal medicine in an underserved area; however I have an open mind to others as I complete my rotations. In practice, I plan to use my medical education to correctly diagnose patients' problems through their signs, symptoms, and tests/exams and then use my pharmacy education to provide patients with different treatment options. When possible, I will treat patients using OMM first, to support the body's natural healing abilities; however, if medications are needed, I will combine my understanding of pharmacology with OMM to provide the safest dose of the most effective medication.
Do you recommend combining the two?
I would, for those who want to gain advanced knowledge of both the human body and its response to disease states, the pharmacokinetic and pharmacodynamics properties of medications, and holistic treatment options like OMM. I believe the knowledge gained from pursuing both will help ensure patients receive optimal healthcare.