TCOP Alumna to Be First Pharmacy Fellow at Drug Giant Novartis
Fellowship is Full Circle for Madrona Boutros Whose Pharmacy Interest Stemmed from Aunt's Experience with Oncology Drugs
June 21, 2023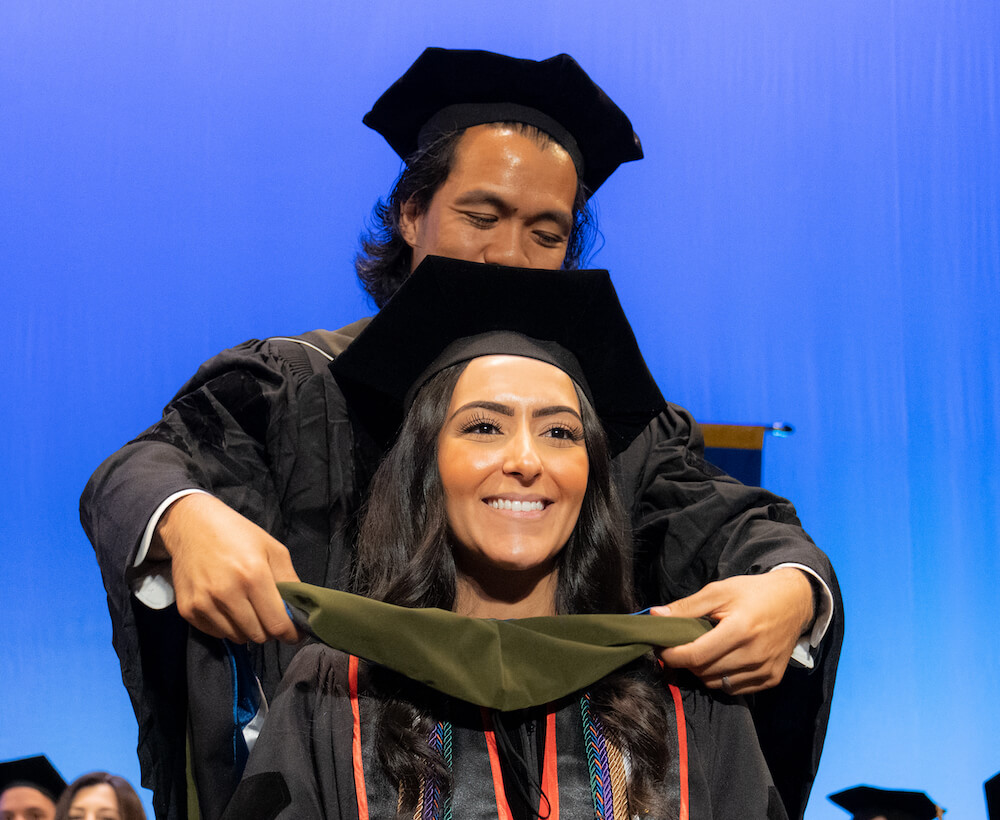 Class of 2023 member Madrona Boutros will spend next year in a newly created fellowship at drug giant Novartis.
Madrona Boutros recalls a time eight years ago, when her aunt was dying of breast cancer and the oncology pharmacist on the case spoke to Boutros more than the doctor did.
"She was the catalyst in my aunt's treatment – like my aunt's voice," said Boutros about the pharmacist. "She knew the meds available and was able to tailor them depending on her condition. She worried about the person as a whole."
The experience helped Boutros focus on pharmacy as a career. She always had a desire to be in the medical field, including when she was an undergraduate at the College of Staten Island, majoring in biology. But the encounters related to her aunt's care - coupled with the variety of career opportunities available – sealed her pursuit of pharmacy.
"As a pharmacist you can work anywhere – from retail, in hospital systems, even in industry. There are so many things you can do. I figured I'd be able to see what I want to do," she said.
Small Class Sizes
Boutros applied to Touro right out of college, the day before the deadline. "I think it's the best thing I've ever done!" she said.
Among the attractions were small class sizes and more personal attention and support for such things as research, compared with other schools.
She excelled at TCOP, graduating as class valedictorian and recipient of numerous awards for academic achievement, dedication, service, leadership and professionalism. Boutros liked that she gained experience doing clinical research at SUNY Downstate with real patients, and also published with pharmacists – in an encyclopedia of pharmacy toxicology, and a chapter in a textbook about a class of medications.
Among the top highlights were two rotations that would impact her future: at the U.S. Food and Drug Administration and at Pfizer. Both helped set the stage for her next step after graduation - a newly-created postgraduate Rutgers University Industry Fellowship working at Novartis as a Global Development Fellow in "Clinical Development Excellence."
At the FDA she had handled drug information requests and inquiries related to FDA-approved products. She learned how the agency monitors for drug safety and efficacy. Through the medication safety rotation at Pfizer, Boutros learned to analyze reported adverse events and safety data for new drug applications and reports to regulators. Both rotations exposed her to clinical development and patient care.
"l learned to recognize the relevance and importance of adverse event safety reporting and the impact it has on patients and the future of marketed products," she explained.
Boutros is very excited about her next step. Not only will she be the first fellow to hold the position at Novartis, but she will also be the first pharmacy fellow holding the position in the Rutgers program. "They've always had the medical doctors do it," she explained.
She says the fellowship combines all of her interests: in clinical practice and, patient care, medication safety, and industry. One day, she sees herself moving up the industry ladder.
"I want to put my leadership skills gained in pharmacy school to lead a group doing clinical trials. I feel I'd be able to support them. At the same time, it's a chance to make a difference on a global level," she said.