TCOP Takes a Bite Toward Healthy Living
On Food Day, forty-one Touro College of Pharmacy students, faculty and staff participated in the Big Apple Crunch.
November 04, 2015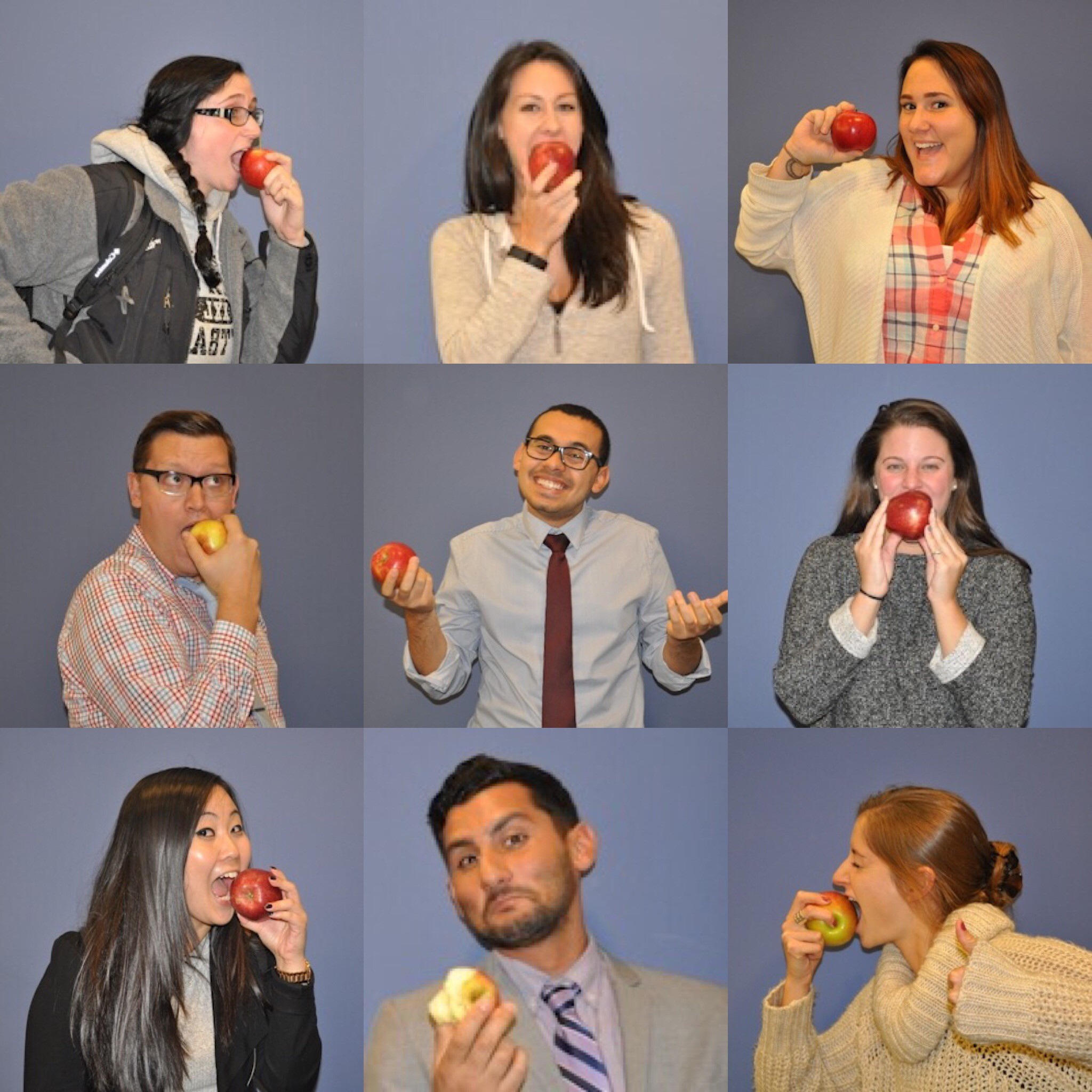 It was the crunch heard 'round the world.
On Thursday, October 22, forty-one PharmD candidates each took a bite into an apple—simultaneously.
They did so in celebration of the Big Apple Crunch, a citywide event in which New Yorkers all bite into an apple to celebrate National Food Day, which falls each year on October 24.
"This special day encourages people to make healthier changes in their own diets and to take action to solve food-related problems in their communities," said Sefa Kploanyi, P3, co-founder of Touro College of Pharmacy's Pharmacists for Public Health (PPH). "Last year, over 800,000 New Yorkers took a bite towards healthy living, and we're so happy to participate for the second year in a row."‌
‌A week before Food Day, PPH went apple-picking at Applewood Orchards and Winery in Warwick, New York. Throughout the week, PharmD students sold these apples to the "Crunchers." The proceeds will be used towards PPH's future endeavors.
Lauren Aronin, vice president of PPH, coordinated the event with Kirolous Makarious, P2, president of PPH. "It was important for us to participate in this year's Big Apple Crunch because encouraging healthy eating habits is one of the fundamental ways a pharmacist can have a positive impact on a patient's life," said Aronin.