The Diabetes Guru
Questions for Professor Nataliya Shinkazh
April 01, 2015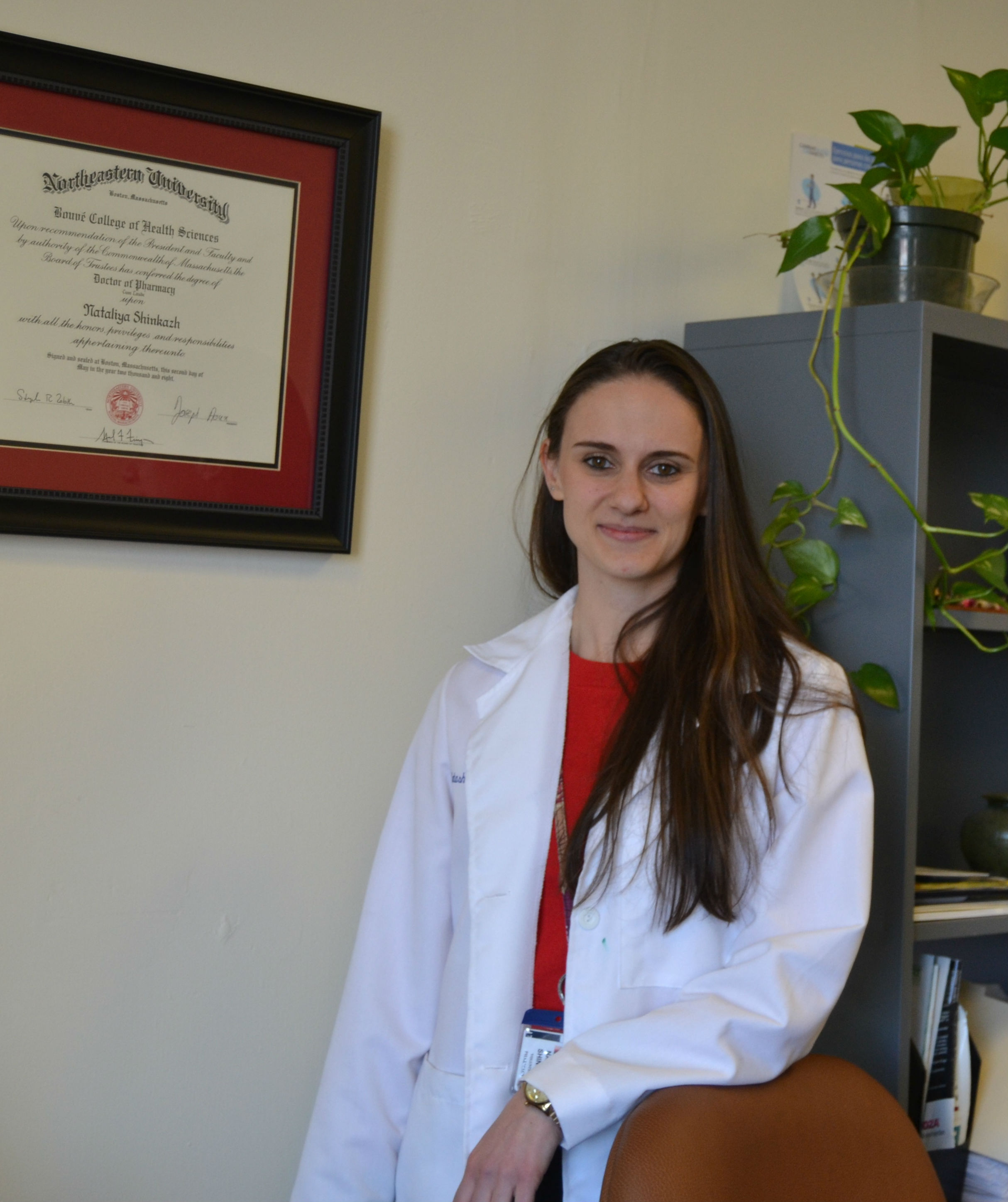 Last year, Assistant Clinical Professor in Ambulatory Care Pharmacy Practice Dr. Nataliya Shinkazh organized the ADA-StepOut Walk, which raised $3,000 dollars for the ADA. This year, she was one of the faculty supervisors for the 2015 ADA-SNPhA Diabetes Expo at the Javitz Convention Center. We spoke to Dr. Shinkazh about her expertise in diabetes, passion for teaching, and love of Kung-Fu.
Touro: When did you know you wanted to pursue pharmacy?
Dr. Nataliya Shinkazh: In high school, I told myself that if I could pass AP Chemistry, I could do pharmacy. And if I couldn't hack it, well…then I could filter the pharmacy profession out of my future.
Touro: I assume you passed AP Chemistry, then?
NS: Yes (laughing). But I remember it being very challenging, which proved to be an appropriate introduction to pharmacy school.
Touro: You attended pharmacy school at Boston's Northeastern University and completed a residency at the James J. Peters Veterans' Affairs Hospital in the Bronx. How did you find those experiences?
NS: Being a student at Northeastern University was an excellent experience. I am grateful for the education I received, as it prepared me to enter the pharmacy profession. In my last year of college, I realized my passion for clinical pharmacy, and proceeded to apply to post-graduate training programs so that I could achieve my goal of working in clinical practice. The Bronx VA was the best match for my interests in pharmacy practice. Clinical pharmacists have a lot of autonomy in the VA, and training under the VA system allowed me to learn how to independently manage patients. The program's emphasis wasn't on getting us to work in administration; it was to get us to learn, to foster clinical skills and become capable clinicians.
When I came to interview, the residents at the time were reapplying for a second year residency, and I remember thinking, "You wouldn't do a residency for a second year in a place you don't like!" and it turned out to be true. Besides attaining my Doctor of Pharmacy degree, my year at the Bronx VA was one of the best investments I have made in my professional career.
Touro: And now you're a diabetes specialist.
NS: Yes. When I'm not teaching here, I work as an ambulatory care pharmacist at North Central Bronx Hospital, where I work in a multidisciplinary diabetes clinic. Back in 2010, I collaborated together with the physicians of the clinic to create a special service called "Insulin Titration." This clinical service was created to provide special support to patients who are prescribed insulin therapy and aren't able to achieve healthy diabetes goals. As part of this service, I work very closely with patients and their physicians to create the most optimal treatment plan, which will effectively and safely help patients to achieve their diabetes goals.
Touro: When did you start working here at TCOP?
NS: Dr. Rebecca Salbu, one of my excellent co-residents from the Bronx VA, was hired here as an assistant professor in internal medicine. Afterwards, they asked her if she knew of anyone specializing in ambulatory care, so she immediately thought of me!
Touro: I hear you used to practice Kung Fu.
NS: Yes, for six years in my early twenties. Martial arts has a lot to do with internal growth. You learn so much about yourself—how to be calm, how to keep moving forward and concentrating deeply. Now, I don't have the time to properly focus on martial arts, but I practice yoga and really enjoy cross-fit. I'm a firm believer in exercise being the best preventative medicine. The more exercise, the less medications we'll all need.
Touro: How do you implement this in your practice?
NS: Healthy diet and exercise are essential in preventing and treating chronic diseases like diabetes. We work individually with our patients to help them make positive changes to their lifestyle so that there may be an improvement in their cholesterol, blood pressure, and blood glucose levels. Unfortunately, sometimes lifestyle interventions are not enough; patients are either past the point where lifestyle changes are sufficient to reverse disease progression, and/or they have difficulty in making lifestyle changes. Whenever possible, the first prescription is always going to be a change in lifestyle.
Touro: What's the most rewarding part of teaching for you?
NS: Working with students and witnessing their lightbulb moments are the most rewarding experiences in teaching for me. Helping students learn, apply and synthesize complex clinical information so that they go on to improve the health and lives of patients brings a lot of value to what I do every day.
I'm also thrilled to see our students be so hardworking and ambitious. Many of our community outreach events are student-driven. Student engagement is so encouraging, and it's wonderful to be a part of this energy of giving back to the community.