The Pharmacist and COVID-19
Gretchen Marcelino, PharmD, Immunizes Patients During Pandemic and Connects on a Personal Level
August 16, 2021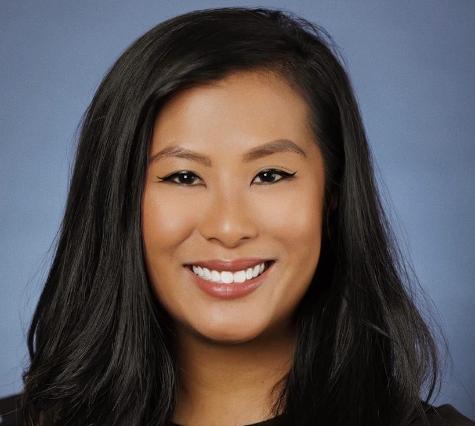 TCOP Alum Gretchen Marcelino, PharmD
TCOP Class of 2017 alum Gretchen Marcelino, PharmD, works as an inpatient clinical operations pharmacist at UC Davis Health, a major academic medical center based in Sacramento, California. During the COVID-19 pandemic, she has played a significant role in helping with the vaccination effort. Her interest in medications developed at an early age, and she realized as a pharmacist, she could make a difference in people's lives.
How did you become interested in a career in pharmacy?
When my grandfather became very sick with cancer, I was interested in how the medications were affecting him. After shadowing a few pharmacists in Hawaii and California, I learned more about the practice of pharmacy and the positive impact I can make on my patients.
Why did you choose Touro?
Touro College of Pharmacy offered a rigorous didactic curriculum and a variety of rotational experiences, which I believed would help me stand out as an applicant when applying for residencies and jobs. In addition, the feedback I got from previous graduates was that the professors really care about your success in pharmacy. Lastly, one of my dreams was to not only graduate with my Doctor of Pharmacy, but to also live up my twenties in the best city ever, New York City!
What is your current position and can you describe a day in your life on the job?
I am currently an inpatient clinical operations pharmacist at the University of California Davis (UCD) Health. I staff the operating room pharmacy satellite, adult and pediatric sterile compounding area, and our unit dosing area. Occasionally, I staff the clinical teams such as the medicine/surgery teams. During the COVID-19 pandemic, I have played a major role in helping with the preparation, distribution, and immunization of the COVID-19 vaccines.
In addition to my full-time position at UCD, I work part-time at a CVS pharmacy as a staff pharmacist, where I provide immunizations, customer service, and one-on-one counseling with my patients. Working at my local pharmacy helps me connect with my patients at a more personal level, which I truly enjoy.
What are some of the challenges and what do you like about it?
Some of the challenges I face in pharmacy are keeping up with current guidelines and institutional policies. During the COVID-19 pandemic, I had to educate myself about ongoing studies and treatments used to care for our patients. Other challenges include managing my time with both jobs, taking on new roles such as precepting students from the University of California San Francisco and University of the Pacific, as well as mentoring my first PGY2 oncology pharmacy resident. These challenges help me grow both personally and professionally and I hope to expand my pharmacy role by joining institutional committees in the coming year.
How did TCOP prepare you for your professional role?
TCOP helped prepare me for my PGY1 residency program at NYU Langone Health - Long Island, which was clinically challenging. At TCOP, I also worked on several research projects with my pharmacy mentors that enabled me to present at multiple pharmacy conferences, like the American Society of Health-System Pharmacists Midyear Clinical Meeting, and the American Society of Consultant Pharmacists Annual Meeting and Exhibition. This helped me improve my clinical confidence, communication skills, and public speaking skills. At TCOP, I was also heavily involved in our student pharmacy organizations, which helped me gain leadership experience and create long-lasting pharmacy networks.