Top Tips for Industry Pharmacists from Jerry Silverman of IPhO
Touro College of Pharmacy Hosts Regional Event
October 26, 2015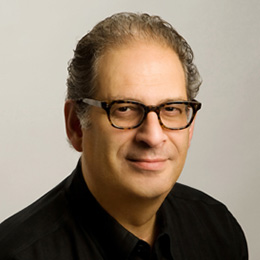 This week, Touro College of Pharmacy's own IPhO (Industry Pharmacists Organization) chapter hosted a Eastern Regional event with IPhO Executive Director and Founder James Alexander, PharmD; and IPhO Vice President of Professional Development & Coaching, Jerry Silverman, RPh, CCP.
During the event, Dr. Alexander and Mr. Silverman spoke about the progression of their career paths, challenges that industry-pharmacists may be facing in the future, and the soft skills necessary to succeed in the profession…that industry-based pharmacists aren't taught in school. Here are the seven strategies Mr. Silverman promised will help pharmacists pursue and advance their industry careers:
Improve your writing skills. Professionals who are clear and organized in their writing will develop into great presenters.

"When I was working in sales at Eli Lilly, I was often asked to compose memos and reports on a daily basis. It became quite stressful when I realized I lacked that skill. On several occasions, my boss—the district manager—commented, "Jerry, you're great with the customer and you understand sales, but if you can't write, you won't be able to communicate with our home office and work across department lines to get the kind of resources you need." Fortunately, they gave me the opportunity to develop my writing skills in a series of in-house corporate training classes. That three-month course did more for me than any other training program I ever completed."



Be in the now. Give your attention to the task at hand.

"As someone who coaches student pharmacists and fellows with IPhO, I always tell the soon-to-be-grads preparing for midyear: 'Don't spend time planning where you'll be in five, ten, or twenty years. The competition is so fierce and the opportunity is so great that you need to just try to get your foot in the door." If you're thinking about your next position, you're taking away from successfully handling your current position- especially early in your career. When I have a project to work on, it has all of me—all of my attention."



Triage your workload. When your to-do list is overloaded, triage, prioritize, and complete.

"During a leadership training program at Eli Lilly, we were assigned an in-basket exercise in which they gave us 1-2 hours to work on a long list of assignments. Some went through the list from the top, working sequentially. Others divided up the volume into three and numbered each one in terms of priority, and only then started jumping in. The latter, of course, were more productive. I triage on a moment-by-moment basis—and constantly updating my priority list all the time."



A supervisor shouldn't have to manage you, you need to manage them! It's very important to always "take care of" your boss and make sure they know they can count on you.

When your supervisor gives you assignments, that's because their department is responsible for that work to be completed. The best employee is the one that knows how to manage their supervisor and make sure they look good in front of their boss. One thing I'm proud of in my career is that I built tremendous relationships with my supervisors. Because I was always loyal to them and made them look good. And when my supervisors got promoted, I got promoted too.



Deliver quality, on time, on budget. This is the golden rule in the pharmaceutical industry: Identify project-specific expectations, agree on timelines; report back on status before your supervisors asks.

When you're assigned a project, make sure you really understand what your supervisor wants from you, and set project-specific expectations. In IPhO, I have three outstanding national student chairs that help me oversee 27 chapters currently. When we're working on projects, they know that they need to understand my vision for a project before they can start actualizing it.



Listen more, talk less. Newbies in the industry want to talk. But the more you talk, the less people listen.

As a new professional in the industry, you should stop trying to think about how you'll contribute to that conversation and just absorb. And think hard about what you're going to say before you say it: Does it add anything new to the conversation? Oftentimes, new industry pharmacists are invited to meetings just to listen—and then be assigned a project after the meeting. Your job is to listen intently and take notes. Plus, if your supervisor isn't at the meeting, you'll make a good impression by reporting the issues raised, solutions proposed, and the next steps agreed upon by the group.



Give feedback. Never take please and thank you for granted.

I have always been an effusive praiser: I believe in saying, thank you, great job, and I couldn't have done it without you, if I think highly of the project. When the project still needs a lot of additional work, I will be sensitive to praising what I like first and then thoughtfully provide a critique. That's professionalism—it's not only what you say, it's how you say it.