Touro College of Pharmacy Appoints Assistant Dean
Jaclyn Novatt, Ph.D., Distinguished Scientist, Teacher, Administrator, and Researcher, to Lead Student-Centered Efforts
May 24, 2022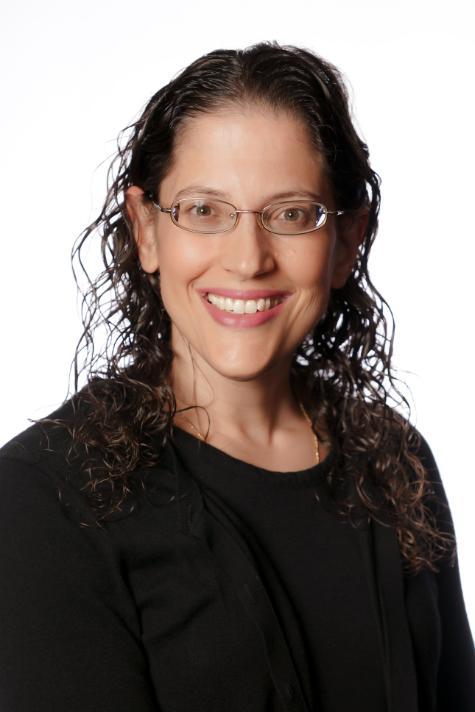 Jaclyn Novatt, Ph.D.
Jaclyn "Jackie" Novatt, Ph.D. has been appointed assistant dean for student affairs and administration at Touro College of Pharmacy (TCOP) in New York City. She will also serve as an associate professor in the Department of Pharmaceutical and Biomedical Sciences, and as TCOP's senior student services officer.
A biochemist, Dr. Novatt brings to Touro an impressive academic background coupled with considerable teaching and administrative experience.
"Dr. Novatt's unique background as a distinguished scientist, outstanding teacher, experienced administrator and dedicated researcher focused on teaching and learning makes her a perfect choice to lead TCOP's student-centered efforts," said Dean Henry Cohen. "We are delighted to welcome her to the senior leadership team and look forward to her inspiring the next generation of pharmacists.
Said Dr. Novatt, "The Office of Student Affairs supports students as they work to achieve their professional and personal goals. By encouraging self-awareness and giving students the tools needed to help themselves and each other, we work to prepare knowledgeable, resilient pharmacists and compassionate leaders. I am excited to join the team at TCOP, where, as administrator and faculty, I have the amazing opportunity to help students succeed both in and out of the classroom."
Experienced Teacher, Innovator
Dr. Novatt earned her Ph.D. from The Rockefeller University and completed a postdoctoral fellowship at Cold Spring Harbor Laboratory. She holds a B.A./M.S. in Chemistry and a B.A. in Biology from Brandeis University, where she was elected to Phi Beta Kappa.
She taught Genetics, Chemistry, Biochemistry, and Biology as an adjunct professor at several colleges and universities before joining the faculty of the Arnold & Marie Schwartz College of Pharmacy and Health Sciences (LIU Pharmacy) in 2017. There, she taught Immunology/Pathophysiology and Human Genetics and developed several innovative courses in research, including Introduction to Research and an experiential learning practicum ("Advanced Pharmacy Practice Experience" or APPE).
Also at LIU, Dr. Novatt assumed the role of assistant dean for Student and Academic Affairs, which led her to shift her research interests to the art and science of teaching and learning.
In addition to science, Dr. Novatt has a background in theater and improvisation. She is passionate about communicating science to the public, and loves working with students to improve their communication skills using improv-based activities. Outside of work, she plays the cello, and teaches at a religious school for Jewish students with special needs.
As TCOP's senior student services officer, Dr. Novatt will supervise student services, mental health counseling, disability services; and as liaison to the Library, Registrar, Bursar, Financial Aid, Facilities, Security, Food Service, and Student Insurance. She will also oversee all administrative operations and functions at TCOP, including internal management, operational, administrative, and reporting procedures.
Dr. Novatt replaces Associate Dean for Student Affairs/Chief Operating Officer Abraham Jeger, Ph.D., who has relinquished his full-time administrative responsibilities but remains with TCOP as a professor in the Department of Social, Behavioral, and Administrative Science, focusing on leadership education and pharmacy advocacy.
Dr. Novatt assumes her duties at TCOP beginning June 13, 2022.