Touro College of Pharmacy Appoints Interim Dean
Professor and Chair of Department of Pharmaceutical and Biomedical Sciences at Touro College of Pharmacy, Dr. Zvi Loewy, Will Serve as Interim Dean
November 07, 2013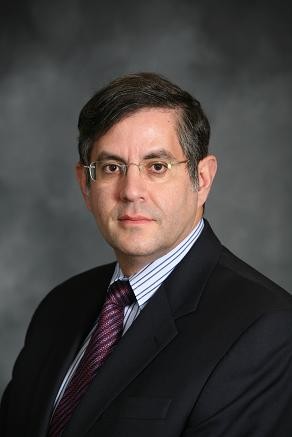 New York, N.Y. – Dr. Alan Kadish, president and CEO of the Touro College and University System, today announced that Dr. Zvi Loewy, professor and chair of the Department of Pharmaceutical and Biomedical Sciences at Touro College of Pharmacy, will serve as the school's interim dean. Dr. Loewy succeeds Dr. Stuart Feldman, who stepped down last week.
"I am pleased that Dr. Loewy has agreed to undertake this significant assignment at this time," said Dr. Kadish. "With his experience in the biological sciences and pharmacy education, research, private industry as well as his proven commitment to the school and its mission, the College is well-served to have Dr. Loewy take the lead at this time. I wish him every success as he collaborates with the Campus Provost and CEO, Dr. Jay Sexter, in carrying out this new assignment."
Said Dr. Loewy, "I am grateful for this opportunity being afforded to me to provide strong management to the College of Pharmacy, to foster a culture of rigor and excellence in pharmacy education, to ensure superb training for our diverse student body and to lead and develop the faculty of the our school."
Dr. Loewy has a diversified professional background that includes more than 30 years in academia, executive leadership with major global pharmaceutical companies, and creation and management of biotech start-up companies.
Dr. Loewy is a graduate of Yeshiva University (B.A.), Rensselaer Polytechnic Institute (M.S.) and the Albert Einstein College of Medicine (Ph.D.). In addition to his position at Touro College of Pharmacy, he is on the faculty of New York Medical College, and serves on the boards of the Jerusalem College of Technology and the New Jersey Technology Incubator. Dr. Loewy is a member of the scientific advisory board of C3 Jian, a private company focused on providing improved oral healthcare; is a member of the steering committee of the Pennsylvania Translational Research Partnership Institute and the Coulter advisory council; and is an editor of the Journal of Prosthodontics. Dr. Loewy has published broadly and holds over 25 patents.