Touro College of Pharmacy Professor Awarded Alzheimer's Grant
Jenna Bloemer, PharmD, Ph.D. Wins 2021 Presidential Research Development Grant to Investigate Alzheimer's Disease
June 28, 2021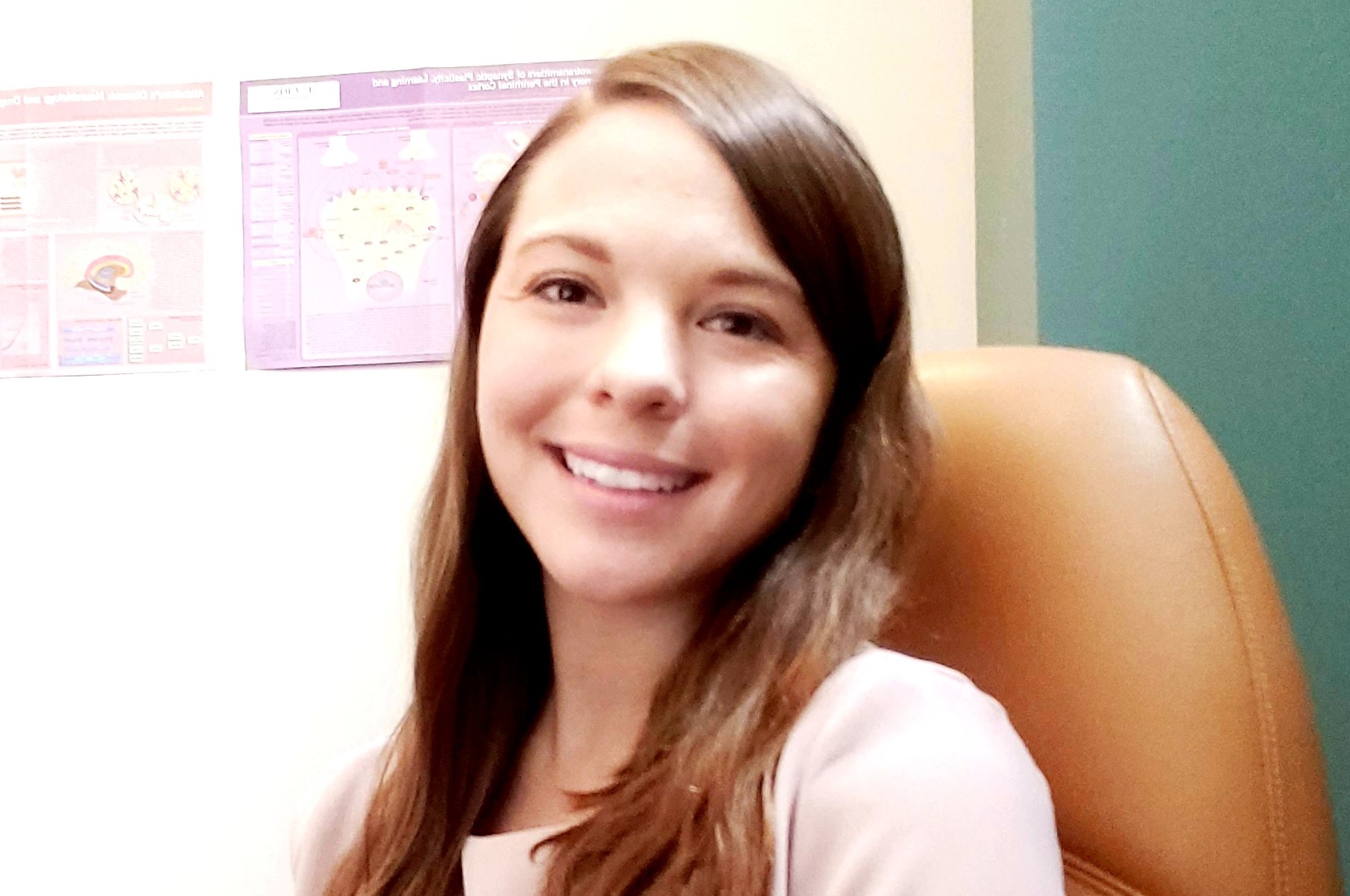 Touro College of Pharmacy professor, Dr. Jenna Bloemer.
Jenna Bloemer, PharmD, Ph.D., who joined the Touro College of Pharmacy (TCOP) faculty at the end of 2019, is the recipient of a 2021 Presidential Research Development Grant to investigate alterations in the brain related to Alzheimer's disease.
"I am honored to receive this award from the Presidential Research Development Grant Program for my project titled 'Investigating Alterations in Brain Adiponectin and Autophagy in Alzheimer's Disease' " said Bloemer. "This award will allow me to advance my research in this area with the goal of applying for highly competitive extramural funding in the future. I am very grateful to the selection committee for giving me this opportunity and to my colleagues at the Touro College of Pharmacy for their support."
Dr. Bloemer, who joined TCOP's Department of Pharmaceutical and Biomedical Sciences, is a pharmacist and pharmacologist from Alabama. After completing her Doctor of Pharmacy in 2016 at Auburn University, she worked as an ambulatory care pharmacist while pursuing a Ph.D. in neuropharmacology at Auburn.
Passionate About Teaching
Dr. Bloemer's clinical specialty is ambulatory care and her research interests include neuroendocrinology and neuropharmacology, molecular mechanisms of memory impairment, and prenatal exposure to psychoactive substances. At the same time, she enjoys teaching PharmD students in the classroom, laboratory and in clinical settings and is passionate about teaching, inspiring curiosity, and linking basic science concepts to clinical practice.
"Pharmacology is the science of how drugs work and how the body responds to drugs. Understanding how medications work is essential for the practice of pharmacy, since pharmacists serve as medication experts for patients and other healthcare professionals," Bloemer said when asked to describe her teaching. "I work closely with my students to ensure their success during my courses and beyond. The most rewarding part of my job is seeing my students excel and develop as leaders within the field of pharmacy."