Touro College of Pharmacy Welcomes Two New Fellows
Talia Wall and Shoshana Steinmetz to Teach, Participate in Research Projects, and Manage School's Drug Information Service
January 19, 2022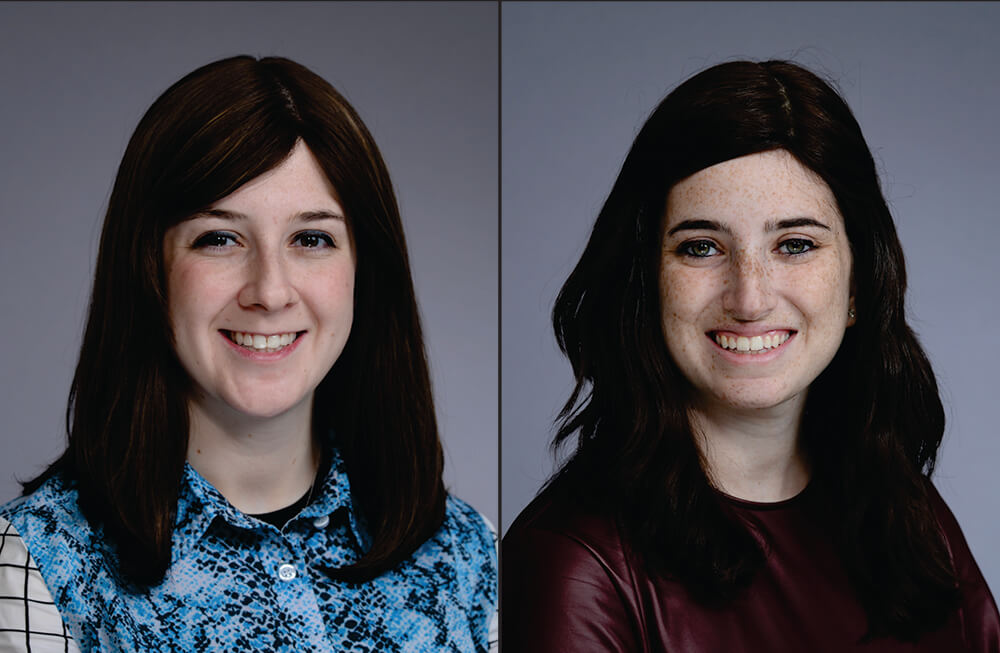 Talia Wall and Shoshana Steinmetz
Two new fellows have joined the TCOP family. Talia Wall is the new Academic Pharmacy Fellow and Shoshana Steinmetz is the inaugural Drug Information Fellow.
Talia Wall
Touro College of Pharmacy is pleased to welcome back Talia Wall, B.S., PharmD, as its Academic Fellow. The fellowship is a 12-month program of postgraduate training in program development, teaching, scholarship and practice to prepare for a career in academic pharmacy. Dr. Wall, a summa cum laude graduate from the TCOP Class of 2021 who was on the Dean's List all eight semesters, earned her undergraduate degree in biology, summa cum laude, also at Touro—at the Lander College for Women—The Anna Ruth and Mark Hasten School. She has experience in community pharmacy as well as in sterile compounding, preparing intradialytic parenteral nutrition for dialysis patients. She was also a pharmacotherapeutics tutor at TCOP, where she developed a passion for teaching and mentoring students.
Shoshana Steinmetz
Shoshana Steinmetz, B.A., PharmD, joins TCOP as the Drug Information Fellow. Dr. Steinmetz received her B.A. in Biology and Jewish Studies from Yeshiva University's Stern College for Women in Manhattan and her PharmD, summa cum laude, from Creighton University in Omaha, Neb., where she was named to the Dean's Honor Roll for academic excellence. Her practical experience includes creating website content on infertility, working on a team providing a summer camp experience for a severely disabled teen, providing patient education on hemoglobin A1c levels and testing and treatment goals at a diabetes clinic. The fellowship, for pharmacy professionals interested in careers in drug and medical information, develops advanced skills in the practice area and offers experience in pharmacy education/ academia through teaching and precepting.