TouroCOM and TCOP Host Biannual Health Fair in Harlem
Harlem Springs Into Health at TouroCOM-TCOP's Biannual Health Fair
March 14, 2016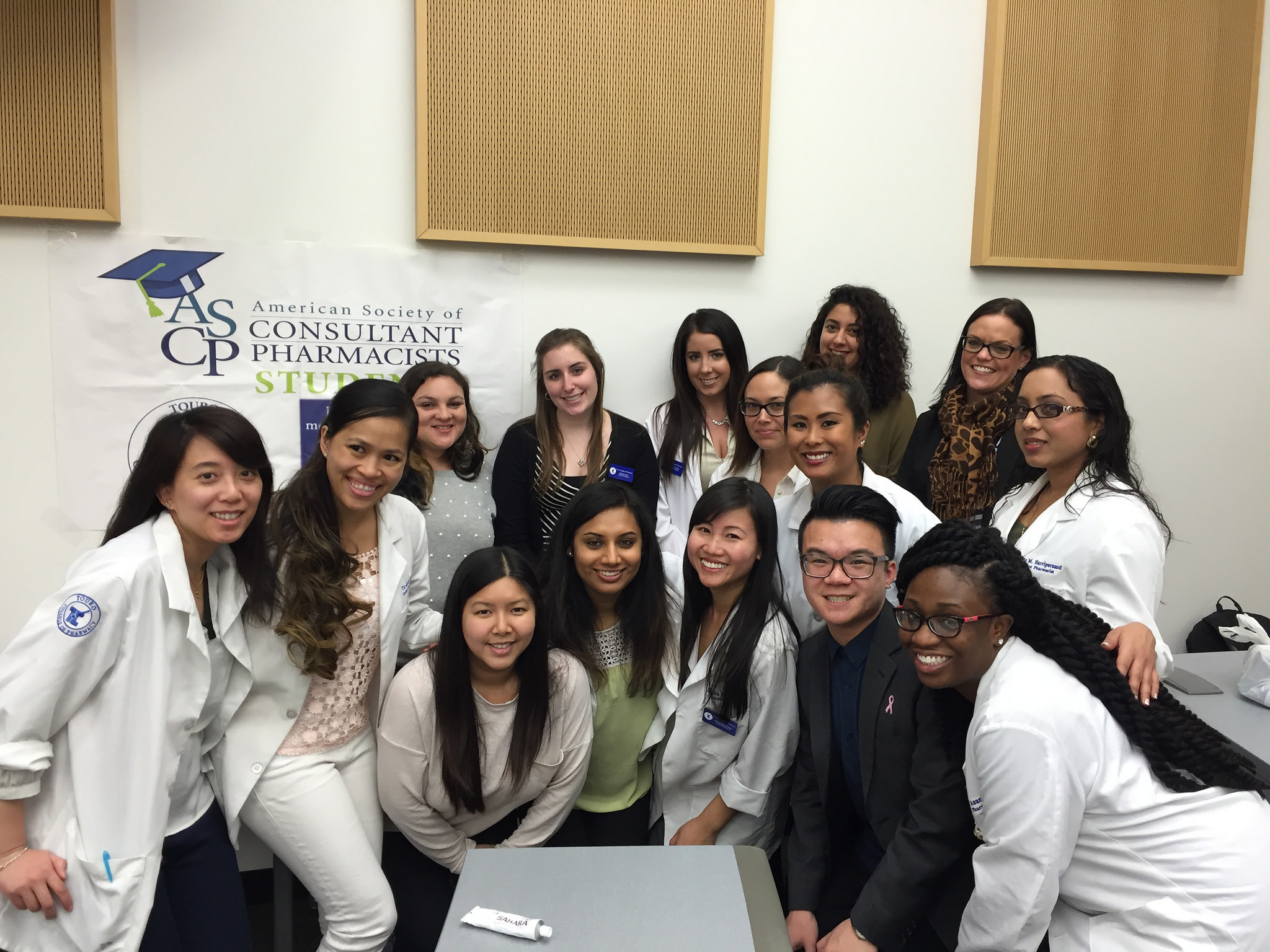 On Friday, March 11th, the Touro College of Pharmacy (TCOP) and the Touro College of Osteopathic Medicine (TouroCOM)-Harlem hosted their biannual health fair.
TouroCOM's classrooms and study rooms were set up for blood pressure and blood glucose tests, HIV screenings, prescription medication consultations, bone density screenings and BMI screenings. The halls were lined with booths to represent the 25 student organizations from various fields of medicine, each providing pamphlets of information, and sometimes even samples and treats.
Community members who attended the fair were personally escorted by TouroCOM students, who ensured all participants got the most of their experience. Second year medical student Eli Naghdi, one of the coordinators of the Health Fair, shared the success story of one lady he was escorting. "When she attended the health fair last year, she discovered that her blood glucose levels were high. As per our suggestion, she went to see a doctor, discussed the issue, made the appropriate lifestyle changes, and is a much healthier attendee today."
External organizations participated in the health fair, as well. CERT (Community Emergency Response Team) joined again this year, providing information on how to respond in emergency situations. For the first time, representatives of Mount Sinai Hospital attended, informing the community of their program that provides qualifying individuals with free occupational health screenings.
Third-year pharmacy student Elisheva Friedman, who participated in the Health Fair for the first time as a P1 student two years ago, reflected on how much more active she was at the fair this year. "Now, as a P3, I have more advanced knowledge about the medications, and was able to help guide the community members with any questions they had. It was the most rewarding feeling to see my hard work and studying paying off."