Two New Fellows Join TCOP Family for 2020-2021 Academic Year
Jessica Debski and Kevin Corneille to Teach, Participate in Research Projects and Manage the School's Drug Information Service
October 01, 2020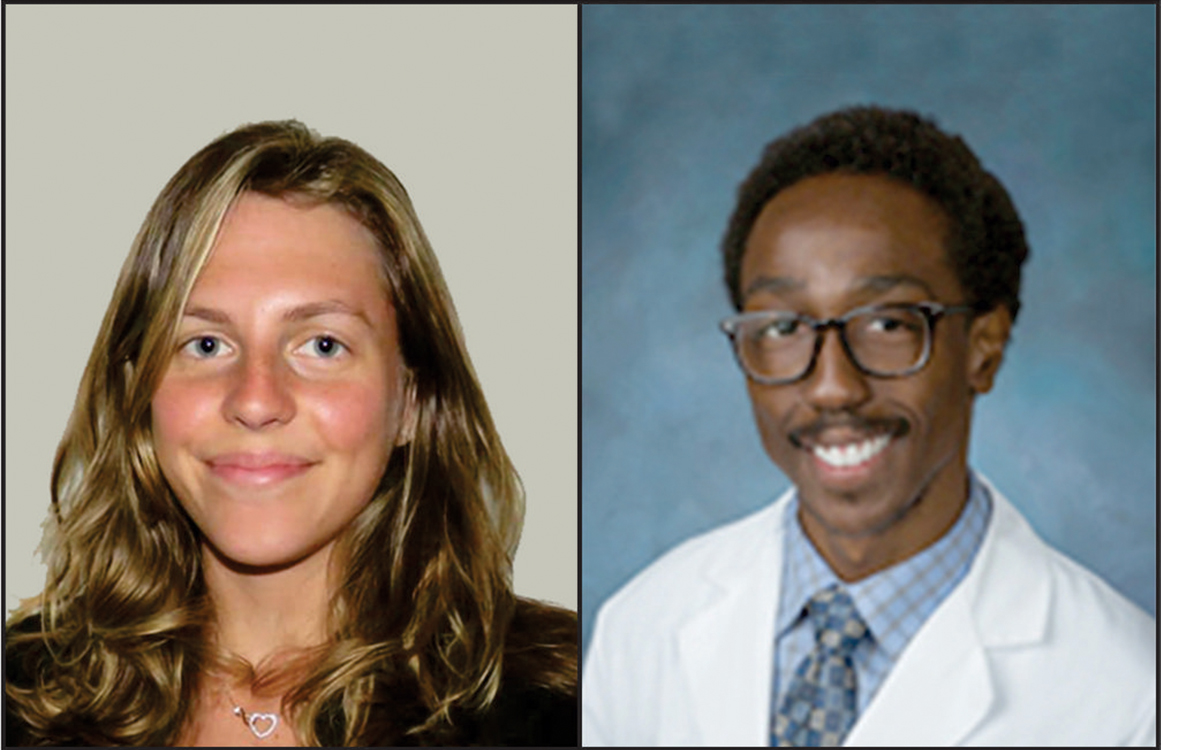 Two new fellows have joined the TCOP family for the 2020-21 academic year. Jessica Debski is the inaugural Drug Information Fellow and Kevin Corneille is the new Academic Pharmacy Fellow.
The Drug Information Fellowship is a 12-month program designed to prepare pharmacy professionals for careers in drug and medical information. The fellow develops advanced skills in drug/medical information practice in various professional settings and gains experience in pharmacy education and academia through teaching and precepting. Dr. Debski earned her B.S. in Pharmaceutical and Healthcare Studies and her PharmD, cum laude, from the University of the Sciences - Philadelphia College of Pharmacy in Philadelphia, PA. Her responsibilities include managing TCOP's Drug Information Service; providing drug information service to internal and external healthcare professionals; teaching in drug information courses; assisting/precepting students on APPE rotation; participating in continuing education programs and community health events; and completing a research project related to drug information practice.
The Academic Pharmacy Fellowship is a year-long program designed to prepare new professionals for careers in academic pharmacy. Fellows work with faculty and senior administrators to gain experience in teaching, curriculum, assessment, precepting APPE students and participating in research and scholarship. Dr. Corneille earned a B.S. in Biology from the University of West Florida, Pensacola, FL; a B.S. in Biological Science and M.S. in Business Biotechnology from Florida Atlantic University in Boca Raton FL; and his PharmD from Nova Southeastern University College of Pharmacy in Ft Lauderdale, FL. His areas of interest include pharmacy education, infectious diseases, oncology and psychiatry.