What is a Covid-19 Vaccine Passport?
Learn about how the vaccine passport is used, why it's important, and how to obtain one.
June 10, 2021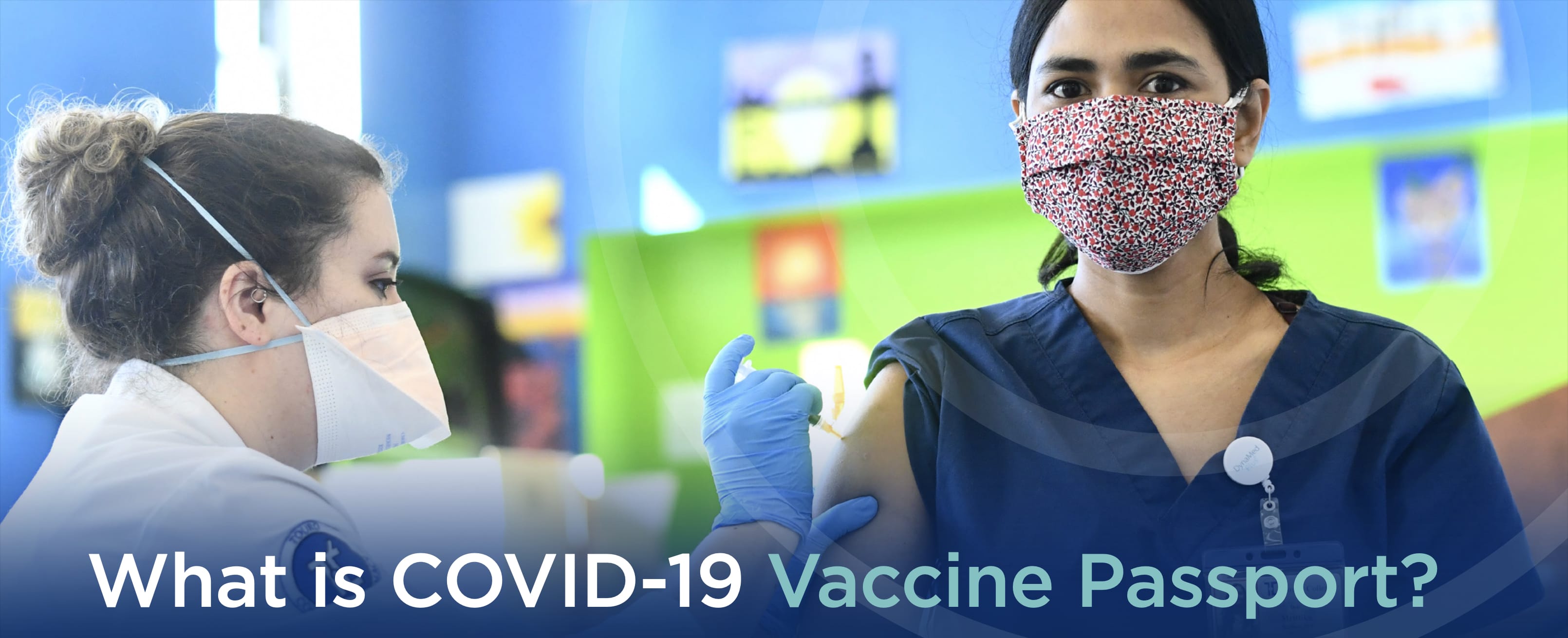 Q: What is a Vaccine Pass ("Vaccine Passport")?
A vaccine pass, or vaccine passport, is a paper or digital certificate used as proof of vaccination against certain diseases.
A vaccine certificate is not a new concept and has a long history of use for international traveling. For example, some countries require proof of vaccination against yellow fever to enter.
Recently, New York State launched a COVID-19 Pass, Excelsior Pass. It can be used to show proof of COVID-19 vaccinations and/or negative test results. There are three types of Excelsior Pass:

COVID-19 Vaccination Pass (valid for 180 days after the final dose of vaccinations. After expiration, a new Pass can be retrieved)
COVID-19 PCR Test Pass (valid until midnight on the third day after a test)
COVID-19 Antigen Test Pass (valid for 6 hours from the time of a test)

Excelsior Pass uses QR codes to verify the information. Of note, a smartphone is not needed to use the pass as it can be printed on paper.
You do not have to be a resident of NYS to use Excelsior Pass; however, the vaccinations and tests must have been administered/performed in the state of New York. Additional requirements include:

Have not tested positive for COVID-19 in the last 10 days AND
Fully vaccinated or it has been at least 14 days since the final shot OR
PCR test administered in the last 3 days with a negative test result OR
Antigen test administered in the last 6 hours with a negative result
Q: How is Vaccine Passport Used?
You may be asked to present a vaccine pass with a valid ID to travel, attend large gatherings, access public facilities, and/or return to work.
Q: How Can I Get a Vaccine Pass?
For COVID-19 vaccinations, a white paper card issued by CDC is given to all individuals at the time of vaccination. This card contains the first and last name of the individual, the date of vaccination, and the vaccine information (manufacturer, lot number, and site of vaccination).
For Excelsior Pass, you can visit https://epass.ny.gov to retrieve your Pass. The Passes can be either printed on paper or saved on your phone as a mobile pass.
Q: Are Vaccine Passports a Requirement?
Participation in vaccine pass programs is voluntary and is not federally mandated. However, you may see a growing number of businesses/entities requiring/enforcing vaccine passes in the future.
Q: What else should I know about vaccine passes?
For those vaccinated/tested outside of NYS, other vaccine pass options include CommonPass, VeriFly, IATA Travel Pass, IBM Digital Health Pass.
Those with vaccine passes are still required to follow COVID-19 precautions such as social distancing and mask requirements.
For Excelsior Pass, a photo ID is required to verify your identity. For minors, accompanying adults can hold Passes.
---
TCOP DRUG INFORMATION SERVICE
212-851-1192 x 42590 | druginfo.pharmacy@touro.edu