Touro College of Pharmacy Welcomes New Professor David Braverman
New Faculty Member Will teach Pharmaceutics II and IV
July 28, 2021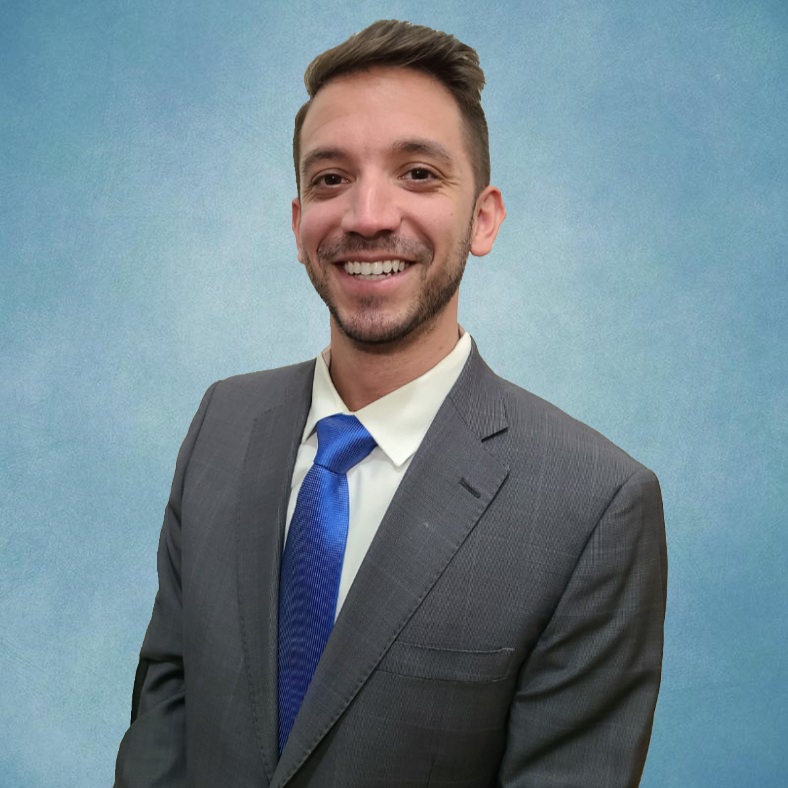 David Braverman PharmD, RPh, BCSCP
Touro College of Pharmacy welcomed David Braverman PharmD, RPh, BCSCP to its family this year as an assistant professor in the Department of Pharmaceutical Biomedical Sciences. A native New Yorker, Dr. Braverman received his PharmD. from Long Island University in 2015. He was inspired to pursue pharmacy by watching his uncle, a pharmacist, work in his drug store. "I visited him occasionally and just thought, 'I want to be like him!'" recalled Dr. Braverman. Dr. Braverman is a Board-Certified Sterile Compounding Pharmacist, with expertise in sterile and non-sterile compounding (USP <795>, <797> and <800>) and he has extensive experience in the pharmaceutical sector with emphasis on quality management systems, compliance, and regulatory domains; he is also MPJE verified in 11 states. Dr. Braverman is teaching Pharmaceutics – focused on pharmacy calculations, sterile and non-sterile compounding. We caught up with the new professor to ask him a few questions about his thoughts on the profession.
What do you think are the most important characteristics a pharmacist must have?
Empathy, moral character, and confidence. Empathy: because a patient isn't typically coming to the drug store/ hospital for fun; they are usually sick, frustrated, or angry. Pharmacists should feel for the patient during their interactions, even though they usually aren't the most fun interactions. Moral character: because there will be a few times in a day where you will have to decide regarding what is legally, ethically, and morally right for the patient, yourself, and the profession. Confidence: because you know what to say; what is right; and what is wrong. Don't be afraid to say no or yes when you know what is right; you are the drug expert.
Beyond the classroom, what lessons do you hope to impart to the future pharmacists at TCOP?
I hope to bring real-life situations and experiences that I have encountered as a pharmacist and explain how I dealt with each scenario. Depending on your intended practice setting, each pharmacist will have unique interactions and ways to deal with them. I have been exposed to many different settings including hospital, retail, and industry pharma, so I will try to share my experiences there.
What appealed to you about teaching in TCOP?
Teaching was always on my mind even when I was still a student. What drew me to TCOP was the faculty roster they have here. I knew a few of the professors coming in, as some were my professors during my time in pharmacy school. With Dean Cohen here at TCOP, the decision was appealing and easy.
What are your impressions of the TCOP students you've met so far?
I have only met some of the P1 students thus far, as most students are off-campus and learning virtually. The ones I have met impressed me. They were all way more professional than I was at their stage in pharmacy school, and I bet it has something to do with the fact they all have previous degrees of some sort.
What changes do you see coming to the pharmacy world in the future?
I see pharmacists finally having provider-status. I can't understand how it hasn't happened yet. It's way past due.
How has the Covid-19 pandemic affected the pharmacy profession?
There has been a hiring bonanza, which is always great for any profession. I think the country has also been exposed to how important and useful a pharmacist can be in various settings. We were given the spotlight and we did well for ourselves.
What do you do in your spare time?
I love to hit the gym and travel. This past year I couldn't do either, so I took on a hobby of creating electronic music which I am really enjoying and hope to play for people when I am able to.