PharmD Program
Anastasiya Shor, Pharm.D., BCPS
Director of the Drug Information Center, Director of the Drug Information Fellowship Program
Assistant Professor
Department of Pharmacy Practice
Touro College of Pharmacy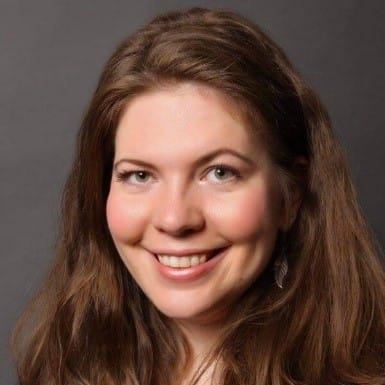 Contact
3 Times Square, Suite 825 New York, NY 10036
Anastasiya Shor began her pharmacy career at a health economics and outcomes research start-up, where she compiled and transformed clinical, quality of life, and economic evidence into materials for health care providers and clients in the pharmaceutical industry. She has since worked as a community pharmacist, investigational pharmacist, and a nutrition support pharmacist. Her favorite professional activities include drug information, content development, and content delivery; she also enjoys working with students, assisting with professional growth, and providing mentorship. Dr. Shor continues to advance the profession of pharmacy by promoting scholastic achievement, provider status, and leadership.
Education
Lasdon Research Fellowship Program in Drug Information and Medical Communications, LIU Pharmacy and Medical Knowledge Group, NY, 2019-2020
LIU Pharmacy, PharmD, NY, 2016
Honors and Awards
Phi Lambda Sigma Pharmacy Leadership Society
Alpha Chi Honor Society
Alpha Lambda Delta Honor Society
Who's Who Among Students in American Universities and Colleges
LIU First Place Winner, APhA-ASP Local Patient Counseling Competition
Stephen M. Gross Faculty Council Award
Distinction in Honors Award
Paula M. Cooper Award
Crystal Blackbird - Distinguished President Award
Recipient of APhA-ASP Senior Recognition Certificate
Recipient of Graduate Excellence Scholarship
Recipient of the Malvina, Leo, and Stephen Jochsberger Endowed Scholarship
Recipient of Win Gerson Marketing and Communications Endowed Scholarship
Dean's list for academic excellence
Research
Dr. Shor is interested in conducting systematic literature reviews and uncovering the latest evidence-based practices within the fields of drug information and internal medicine. Her additional interests include artificial intelligence and real-world evidence applications in healthcare and global health initiatives.
Professional Service
Member, Curriculum Innovation Taskforce
Vice Chair, Global Health Committee
Member, Co-Curriculum and Portfolios Committee
Member, Academic Integrity, Professional Conduct, and Grievances Committee
Faculty Advisor, Drug Information Association
Member, American Association of Colleges of Pharmacy Global Education Special Interest Group (SIG) Student and New Practitioner Engagement Committee
Alumni Board Member, LIU Pharmacy
Portfolio Mentor, LIU Pharmacy
President, Phi Delta Chi New York Alumni Chapter
New Practitioner Mentor, American Pharmacists Association- Academy of Student Pharmacists (APhA-ASP)
Pharmacist, Medical Mission Trip, International Medical Relief

Warsaw, Poland
Manaus, Brazil
Memberships and Affiliations
International Society for Pharmacoeconomics and Outcomes Research
American Association of Colleges of Pharmacy (AACP)
Phi Delta Chi (PDC) Professional Pharmacy Fraternity
New York City Society of Health-System Pharmacists (NYCSHP)
Royal Counties Society of Health-System Pharmacists (RCHSP)
Languages
English, Russian, Spanish, Ukrainian
Hobbies
Watercolor painting, outdoor activities, cooking