PharmD Program
Keith Veltri, PharmD, BCPS, BCGP
Interim Vice Chair
Associate Professor
Department of Pharmacy Practice
Touro College of Pharmacy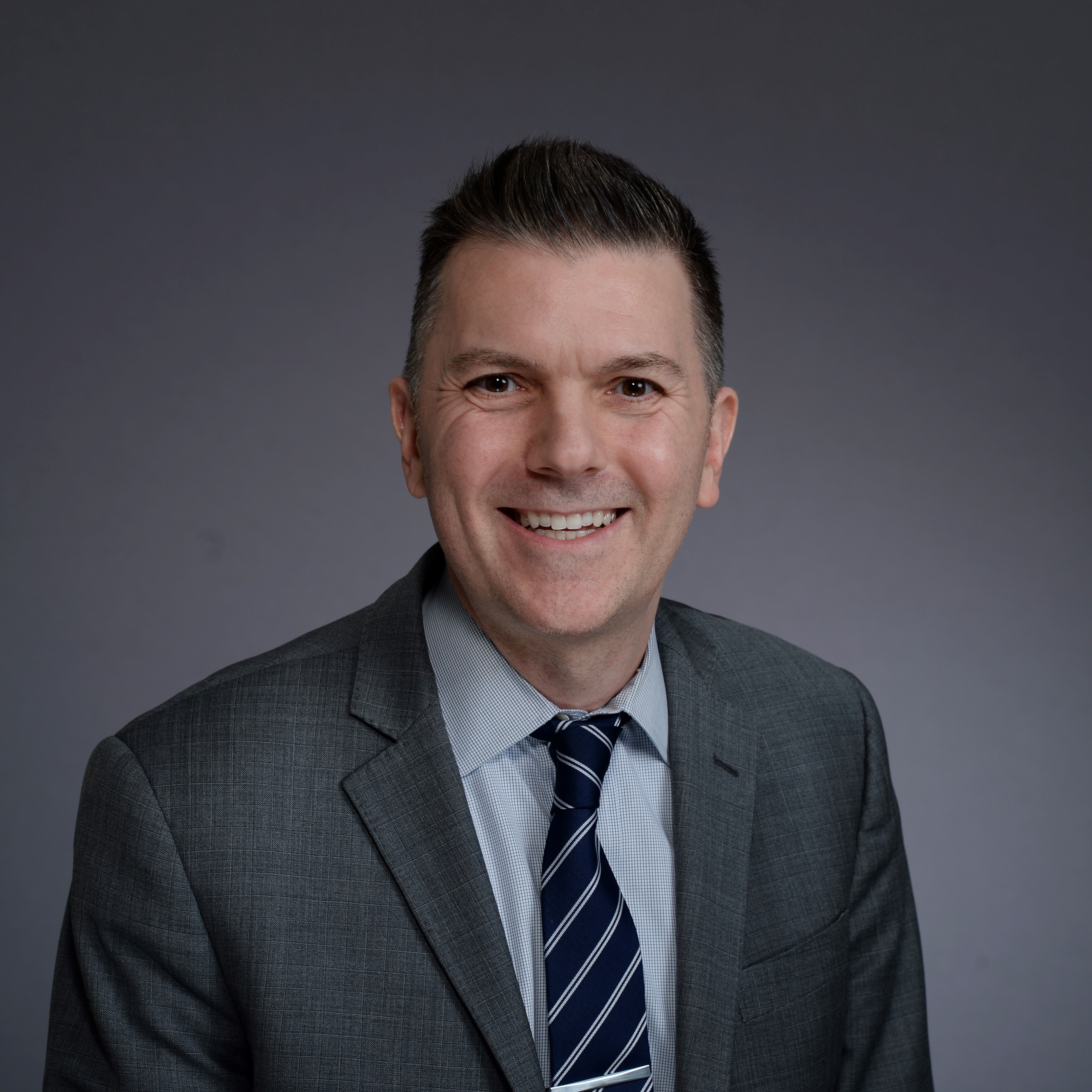 Contact
646-981-4755

230 West 125th Street, Room 449
Biography
Dr. Veltri received his Bachelor of Science degree in Biology at the University of Mary Washington in Fredericksburg, Virginia and later pursued both his Bachelor and Doctoral degrees in Pharmacy at St. John's University in Jamaica, New York and is Board Certified in both pharmacotherapy and geriatrics.

Dr. Veltri has been a registered pharmacist since 1995 and began practicing at Montefiore Medical Center (MMC) in the Bronx, New York shortly thereafter. During this time, he assumed staff positions and various supervisory roles within the Department of Pharmacy including ambulatory manager of the Family Care Center (FCC) Pharmacy and clinical pharmacy manager for both the AIDS Center and the adult immunization program.


Dr. Veltri joined the faculty at Touro College of Pharmacy (TCOP) in September 2008 and was promoted to associate professor in 2013. He teaches in multiple courses within the didactic component of the curriculum. In addition, he is an American Heart Association BLS certified instructor and an American Pharmacists Association certified immunization instructor/coordinator. He currently has a clinical practice site in the Family Medicine unit at Montefiore and acts as a liaison with the college where he precepts both students and pharmacy residents throughout various practice experiences.


Dr. Veltri has given numerous ACPE accredited lectures and presentations throughout the state for many pharmacy organizations, pharmaceutical companies and local 1199 SEIU training funds and has held several board positions within the New York State Council of Health-system Pharmacists, Westchester Chapter, including President in 2002-2003.
Clinical Specialty
Education
PharmD, St. John's University, NY; 2004
B.S., St. John's University, NY; 1995
B.S., Mary Washington College, VA; 1992
Honors and Awards
Safety of Dabigatran versus Warfarin in Chronic Liver Disease. Medication Use Evaluation Award. NYSCHP Research and Education Foundation Awards, 2016
AACP – Faculty Preceptor of the Year, 2016, 2015
Faculty Service Award, 2015
Phi Sigma Lamda – Faculty Leadership Award, 2015
AACP - Teacher of the Year 2015, 2013, 2011, 2009
NYSCHP Pharmacy Practice Achievement Award - Montefiore Medical Center, 2011
American Pharmacist Association (APhA) Immunization Champion Award Touro College of Pharmacy, 2010
Montefiore Excellence (ME) Award – Department of Pharmacy, 2009
Montefiore Excellence (ME) Award – AIDS Center, 2006
Montefiore Face of Respect Award – Montefiore Medical Center, 2006
Research
Veltri, K; Callaghan S; Fisher, J; Rumore, MM; Salbu, R; Warwick, S; Wittman, D; Soliman, S. Meeting faculty development needs in a newly established college of pharmacy via inclusion processes. American Association of Colleges of Pharmacy. National Harbor, MD July 2015
Wong Johnny and Veltri Keith Multicenter drug use evaluation of roflumilast in chronic obstructive pulmonary disease (COPD) and guidance criteria for formulary use in an urban academic health system. American Society of Health-System Pharmacists Conference. Orange County, CA December 2014
Weiss Caryn, Veltri Keith, Guo Yi, Chung Philip, Minamoto Grace. Customized Order Entry Sets Reduce Antiretroviral Prescribing Errors in an Urban Academic Medical Center: Another Opportunity for Antimicrobial Stewardship. Infectious Disease Society of America (IDSA) Conference. San Francisco, CA October 2013
Veltri Keith , Ajavon Antoinette, Berrios-Colon Eva , Babayeva Mariana, Fisher John , Shinkazh Nataliya, Williams Deborah, Wittman Deborah, Brightley Reeshemah Health promotion and community outreach strategies to increase awareness of asthma and smoking cessation amongst minority adolescents. American Association of Colleges of Pharmacy. Kissimmee, FL July 2012
Veltri Keith, Addo-Atuah Joyce, Aruoma Okezie, Babayeva Mariana, Basu Paramita, Cook Thomas, Fountain Blake, Garland-Patterson Lois A., Kovera Craig, Salbu Rebecca, Sandweiss Varda, Skinkazh Nataliya, Tahir Rabia, Vaidean Georgeta, Brightley Reeshemah. Health Promotion and Community Outreach Strategies to Increase Awareness of Obesity in Minority Teenage Populations. Poster Presentation. American Association of Colleges of Pharmacy. San Antonio, TX July 2011
Recent Publications
Patel Shreya and Veltri Keith. New novel treatment approaches for heart failure with reduced ejection fraction. Journal of Pharmacy Practice. May 2016
Veltri Keith and Rudnick Ellen. Benzocaine Induced Methemoglobinemia: A Case Report. P &T. Vol. 41(3) March 2016
Guo Yi, Chung Philip, Minamoto, Grace. Weiss Caryn, Veltri Keith Customized Order Entry Sets Prevent Antiretroviral Prescribing Errors in an Urban Academic Medical Center: Another Opportunity for Antimicrobial Stewardship. P &T May 2015
Patel Shreya and Veltri, Keith. Antimicrobial Therapy for Community Acquired Pneumonia. U.S.Pharmacist April 2015 www.uspharmacist.com
Veltri Keith and Mason Carly. Medication-Induced Hypokalemia. A Case Report. P &T Vol. 40 No. 3 March 2015
Veltri Keith. Acne Pharmacotherapy: A Review. U.S. Pharmacist. May 2013. www.uspharmacist.com
Ferrara Lucille, Veltri Keith, Catalano Michela. Public Health Nursing: Practicing Population-Based Care, 2nd ed. 2012. Chapter 16: Emergency Preparedness in the 21st Century: Two Post -9/11 Case Studies
Hidayat Levita, Veltri Keith, Patel Shreya. Active-Learning Implementation in an Advanced Elective Course on Infectious Disease. American Journal of Pharmaceutical Education, 2012 Volume 76, Issue 5, 2012: Article 87.
Veltri, Keith BPharm, PharmD. Yaghdjian Vicken, Pharm.D, Morgan-Joseph Toshiba, Pharm.D, Prlesi Lendita Pharm.D, Rudnick Ellen, MS, RPh. "Hospital Emergency Preparedness for the 21st Century: The PUSH POD Operation & Involvement of Pharmacists as Immunizers" The Journal of the American Pharmacists Association.January/February 2012
Choy, Mary, Kovera, Craig, Veltri, Keith. Integrating Cultural Competency In A New Doctor Of Pharmacy Program In Harlem. Letter to the Editor. Hospital Pharmacy. Volume 44, Number 8, p 652. 2009
Veltri Keith, Ferguson Nadia, Hymowitz, Maggie, Francescone Mark, Nissirios Nicholas, Sinnett Mark, Currie, Brian. The Standing Orders Protocol (STOP): A Pharmacy Driven Pneumococcal and Influenza Vaccination Program. Hospital Pharmacy. Volume 44, Number 10, p 874-850.2009
Abstracts:
Alizadeh- Shaygh N. and Veltri K. Drug Interaction between Methadone and Fluconazole: A Case Report. American Society of Health-systems Pharmacists. Las Vegas, NV. December 2016
Nguyen A., Filipchak R. and Veltri K. Hypertriglyceridemic Pancreatitis: A Case Report. American Society of Health-systems Pharmacists. Las Vegas, NV. December 2016
Mahmood M., Chumki S. and Veltri K. Benzocaine Induced Methemoglobinemia: A Case Report. American Society of Health-systems Pharmacists. Las Vegas, NV. December 2015
Abstract Published
Veltri, K; Callaghan S; Fisher, J; Rumore, MM; Salbu, R; Warwick, S; Wittman, D; Soliman, S. Meeting faculty development needs in a newly established college of pharmacy via inclusion processes. American Association of Colleges of Pharmacy. National Harbor, MD July 2015
Wong Johnny and Veltri Keith. Multicenter drug use evaluation of roflumilast in chronic obstructive pulmonary disease (COPD) and guidance criteria for formulary use in an urban academic health system. American Society of Health-System Pharmacists Conference. Orange County, CA December 2014
Weiss Caryn, Veltri Keith, Guo Yi, Chung Philip, Minamoto Grace. Customized Order Entry Sets Reduce Antiretroviral Prescribing Errors in an Urban Academic Medical Center: Another Opportunity for Antimicrobial Stewardship. Infectious Disease Society of America (IDSA) Conference. San Francisco, CA October 2013
Shinkazh Nataliya, Veltri Keith, Patel Shreya, Vaidean Georgeta, Akhavein Nima, Assefa Haregwein. Grand round sessions serving as a longitudinal case-based course for synthesis, integration, and application of didactic and experiential education in a 2+2 doctor of pharmacy program. Poster Presentation. American Association of Colleges of Pharmacy. Chicago, IL. 2013
Veltri Keith , Ajavon Antoinette, Berrios-Colon Eva , Babayeva Mariana, Fisher John , Shinkazh Nataliya, Williams Deborah, Wittman Deborah, Brightley ReeshemahHealth promotion and community outreach strategies to increase awareness of asthma and smoking cessation amongst minority adolescents Poster Presentation. American Association of Colleges of Pharmacy. Kissimmee, FL July 2012
Veltri Keith, Addo-Atuah Joyce, Aruoma Okezie, Babayeva Mariana, Basu Paramita, Cook Thomas, Fountain Blake, Garland-Patterson Lois A., Kovera Craig, Salbu Rebecca, Sandweiss Varda, Skinkazh Nataliya, Tahir Rabia, Vaidean Georgeta, Brightley Reeshemah. Health Promotion and Community Outreach Strategies to Increase Awareness of Obesity in Minority Teenage Populations. Poster Presentation. American Association of Colleges of Pharmacy. San Antonio, TX July 2011
Hidayat Levita, Veltri Keith, Patel Shreya. CDC Public Health Campaign and Antimicrobial Stewardship Principles as Foundation of an Infectious Disease Elective Course. Poster Presentation. American Association of Colleges of Pharmacy. San Antonio, TX July 2011
Hidayat Levita, Veltri Keith, Patel Shreya. Active Learning (AL) Implementation in an Advanced Elective Infectious Disease Course. Poster Presentation. American Association of Colleges of Pharmacy. San Antonio, TX July 2011
Wittman Deborah, PharmD., Veltri Keith, BPharm.,PharmD., Tahir Rabia, PharmD., Choy Mary, PharmD Blended Learning Strategies in a Newly Developed Doctor of Pharmacy Program:
Enhancing Student Therapeutic Relationships with Patient Care. Poster Presentation. American Association of Colleges of Pharmacy. Seattle, WA July 2010
Yaghdjian Vicken BPharm., PharmD, Simkhovich Svetlana PharmD, Khorshidi Igal MD, Veltri Keith BPharm., PharmD. A prospective correlation between vaccine acceptance rates in adults and the use of gender and ethnicity specific patient teaching aids in the in-patient setting. Poster Presentation. American College of Clinical Pharmacy. Anaheim, California. October 2009
Veltri Keith, Tahir Rabia, Sandweiss Varda. Evaluation of Spanish-Language Learning Opportunities in a Newly Developed Doctor of Pharmacy Program.Poster Presentation. American Association of Colleges of Pharmacy. Boston, MA July 2009
Veltri Keith, Addo-Atuah Joyce. Creative Teaching of Health Promotion in a Public Health Course for Pharmacy Students. Poster Presentation. American Association of Colleges of Pharmacy. Boston, MA July 2009
Ferrara Lucille, Veltri Keith, Carbuto Alfred J, Rudnick Ellen, Catalano Michela. Emergency Preparedness: A model for rapid distribution of vaccines or medications in a health-care network. Poster Presentation. American Society of Health-systems Pharmacists. Orlando, Florida. December 2008

Veltri Keith, Ferguson Nadia, Hymowitz, Maggie, Francescone Mark, Nissirios Nicholas, Sinnett Mark, Currie, Brian. The Standing Orders Protocol (STOP): A Pharmacy Driven Pneumococcal and Influenza Vaccination Program. American College of Preventive Medicine. Austin, TX. February 2008
Recent Presentations
"Outstanding Poster Presentation Nomination"
Saberi Parya, Veltri Keith, Amodio-Groton Maria. HIV Medication Dosage Modification Chart; improving patients' continuum of care at an urban HIV clinic. Poster Presentation. American Society of Health-system Pharmacists. Las Vegas, NV. December 2005
Veltri Keith, Anzisi Lisa. Evaluation of Patient Counseling by Pharmacists and Medication Adherence. Poster Presentation. Conference on Patient Education. Orlando, FL. November 2005
Veltri Keith, Zingman Barry. The Role of the Clinical Pharmacist in the Comprehensive Care of HIV.
Poster Presentation
Treatment and Management of HIV Infection in the United States Conference. Atlanta, GA. September 2005
Presentations
Pharmacy-Based Immunization Delivery certificate training, 2009, 2010, 2011, 2012, 2013, 2015, 2016
American Pharmacists Association
UAN: 202-000-14-003-L01-P
UAN: 202-000-11-135-L01-P
UAN: 202-000-11-136-H01-P
UAN: 202-000-09-001-L01-P
UAN: 202-000-09-002-H01-P
A Case of Fludrocortisone Induced Hypokalemia in Adrenal Insufficiency: What Clinical Pharmacists Should Know, 2014
Annual Assembly: New York State Council of Health-system Pharmacists
UAN # 0134-0000-14-081-L04-P 0134-0000-14-081-L04-T
Oral Phosphate Binders: Selecting the Best Agent, 2013
ASHP: Eastern States Residency Conference
UAN: 0330-0000-12-016-L01-P
Rilpivirine: A newly approved NNRTI, 2012
Annual Assembly: New York State Council of Health-system Pharmacists
UAN# 0134-0000-12-036-L01-P
Introduction to the Clinical Pharmacy Antimicrobial Regimen Selection; 2010 Choosing the Right Antibiotic
Westchester County Society of Health–system Pharmacists & Ortho-McNeil Pharmaceuticals
ACPE# 0134-9999-10-139-LO4-P
"The Immunizing Pharmacist", 2010 League/1199 SEIU Training & Upgrading Fund
ACPE # 192-999-08-002-L04P
"The Standing Orders Protocol (STOP): A Pharmacy Driven Pneumococcal and 2008 Influenza Vaccination Program"
Annual Assembly: New York State Council of Health-system Pharmacists Platform PresentationACPE # 134-000-08-033-L04-PT
"Pharmacology: A Component in Ongoing HIV Management" 2007
League/1199 SEIU Training & Upgrading Fund
ACPE # 192-999-07-004-L02
"The Changing Role of the Pharmacist in the Treatment of HIV Disease", 2004
League/1199 SEIU Training & Upgrading Fund
ACPE # 122-999-04-018-L02
"NYS Law and Controlled Substances" 2003
League/1199 SEIU Training & Upgrading Fund
ACPE # 192-000-03-012-L03
"HIV Pharmacotherapy –Improving Adherence and Reducing Medication Errors" , 2003
Annual Assembly: New York State Council of Health-system Pharmacists
ACPE # 134-000-03-035-L02
"Simplification of HIV Drug Therapy" 2003
Westchester County Society of Health–system Pharmacists & GlaxoSmithKline HIV Pharmaceuticals
ACPE # 134-999-03-038-L02
"Update on Herbal Remedies, 2002
League/1199 SEIU Training & Upgrading Fund in joint sponsorship with New York State Council of Health-system Pharmacists ACPE # 134-999-02-071-L02
"Managing Antimicrobial Resistance Through Optimal Antibiotic Usage" 2002
Westchester County Society of Health -system Pharmacists & Elan Pharmaceuticals
ACPE # 134-999-02-058-L01
"The ABC's of Drug Monitoring - Drug Interactions" 2002
A The ABC=s of Drug Monitoring B Drug Interactions@ March 2002League/1199 SEIU Training & Upgrading Fund in joint sponsorship with New York State Council of Health-system Pharmacists
ACPE# 134-000-02017-L01
Professional Service
New York State Council of Health System Pharmacists
Westchester County Society Chapter
Recording Secretary (WCSHP)
Teaching Responsibilities
PHRM 502
PHRM 507
PHRM 508
PHRM 632
PHRM 637
PHRM 638
PHRM 828
PHRM 834