PharmD Program
Lawrence Mokhiber, RPh
Adjunct Professor
Department of Social, Behavioral and Administrative Sciences
Touro College of Pharmacy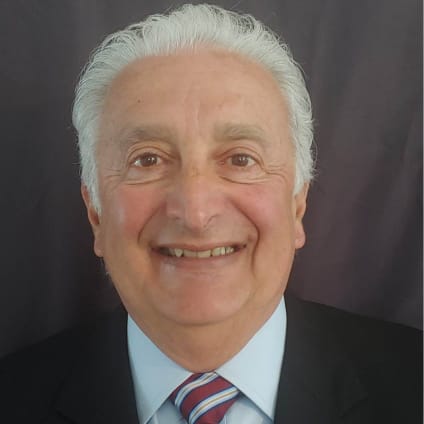 Contact
230 W 125th Street, Room 536
Adjunct Professor Lawrence Mokhiber is a pre-eminent national authority on pharmacy law having served for nearly 30 years as of May 2016 in the capacity of the Executive Secretary of the New York State Board of Pharmacy. Under his leadership as Executive Secretary, he directed regulatory issues involving 21,000 registered pharmacists, 7,200 registered establishments and seven colleges of pharmacy.
Professor Mokhiber administered laws dealing with adulteration and misbranding of drugs and has collaborated with federal, state and local drug enforcement agencies. He coordinated the activities of the Board of Pharmacy in development of standards for licensure and practice, and selects, assesses, and administers the pharmacy licensing examinations. He has advised the Board of Regents and the State Education Department on matters of professional practice and discipline. He recommends positions on legislative proposals in the health professions including Pharmacists and Patient Counseling, Collaborative Drug Therapy Management, Pharmacists as Immunizers, and Electronic Prescribing. A New York State licensed pharmacist, he has also served as Executive Secretary of the New York State Boards of Midwifery, Dentistry, and Optometry.
Professor Mokhiber coordinates and teaches the Pharmaceutical Law and Biomedical Ethics course. He is enthusiastic at bringing his extensive experience with pharmacy law and disciplinary cases to the classroom for the benefit of our students. Additional bonus for our students is his wide array of professional networks enabling him to bring into the classroom, authorities from the Drug Enforcement Agency, Bureau of Narcotics Enforcement, and the Office of Professional Discipline to further enrich the education of our students.
Education
BS Pharmacy, Albany College of Pharmacy, Albany, NY, 1971
MS Health System Management and Administration, Union College, Schenectady, NY, 1982
Honors and Awards
Doctor of Humane Letters (Hon), Long Island University, 2008
Doctor of Humane Letters (Hon), Albany College of Pharmacy & Health Sciences, 2012
Professional Service
Pharmacist, Albany Medical Center Hospital, Albany, NY, 1971-1982
Supervisor of Pharmacy Practice & Registration, New York State Board of Pharmacy, 1982-1987
Executive Secretary, New York State Board of Pharmacy, 1987-2016
Executive Secretary, New York State Board of Midwifery, 1992-2016
Glens Falls Medical Mission, Lead Pharmacist, Nueva Santa Rosa Guatemala, 2007
Teaching Responsibilities
SBAN 703: Pharmaceutical Law and Biomedical Ethics
Hobbies
Golf, Running. Biking, Gardening