Post-Doctoral
Agi Reci, PharmD, BPS, RPh
Drug Information Fellow
Department of Pharmacy Practice
Touro College of Pharmacy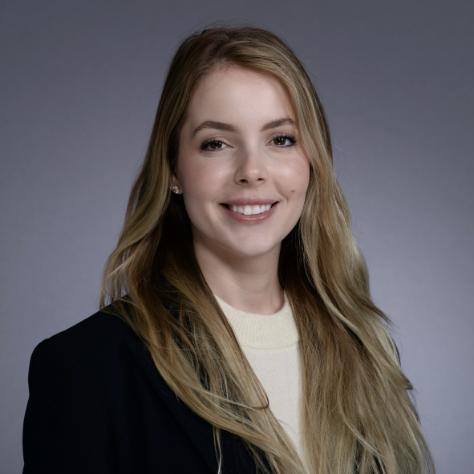 Contact
Dr. Agi Reci has over ten years of hospital experience across multiple departments at Montefiore Medical Center in the Bronx, where she spent most of her formative years. This experience inspired her to pursue and complete her Doctor of Pharmacy at LIU Pharmacy where she served as the social media manager for the LIU Pharmacy student publication. After graduation, Dr. Reci accepted a position as a Controlled Substance Pharmacist at New York-Presbyterian/Columbia University Irving Medical Center where she conducted narcotic discrepancy investigations and managed controlled substance inventory. At TCOP she responds to drug information inquiries from health care professionals and TCOP faculty, coordinates the Touro Pharmacy Newsletter (TPN), and conducts research. In addition, she also coordinates the Medical Terminology course for P1 students and serves as a recitation facilitator.
Education
PharmD. Doctor of Pharmacy, LIU, 2021
Health Sciences, Mercy College, NY 2015
Honors and Awards
2018, PH Nellie Jane MacDonald Scholarship, LIU Pharmacy|
2017, Recognition Scholarship, LIU Pharmacy
Research
Gene Replacement Therapies in Rare Diseases
Recent Presentations
"Using Darbepoetin Alfa to Avoid Transfusions". Presented at Mount Sinai Medical Center, New York, NY. Internal Medicine Rotation. January 2021
"Tranexamic Acid in Traumatic Brain Injury". Presented at Mount Sinai Medical Center. Critical Care Rotation. New York, NY. October 2020
"Anticoagulation therapies for the treatment of Pulmonary Embolism". Presented at Mount Sinai Medical Center. New York, NY. September 2020
"Opportunistic Infections in HIV/AIDS Patients". Presented to students and faculty of LIU Pharmacy. Ambulatory Care Rotation. Brooklyn, NY. July 2020.
Memberships and Affiliations
The Pharmacy Newsletter
American Pharmacist Association- Academy of Student Pharmacists
Industry Pharmacists Organization
Teaching Responsibilities
Course Coordinator:
PHPN 500: Medical Terminology I
PHPN 501: Medical Terminology II
Recitation Facilitator:
PHPN: 722 Comprehensive Patient Care Management
PHPN: 751 Comprehensive Self-Care
Languages
Albanian
Hobbies
Poshmark Seller, Cooking, Cat Videos