Post-Doctoral
Chrissy Vu, PharmD
PGY-2 Infectious Diseases Pharmacy Resident
Touro College of Pharmacy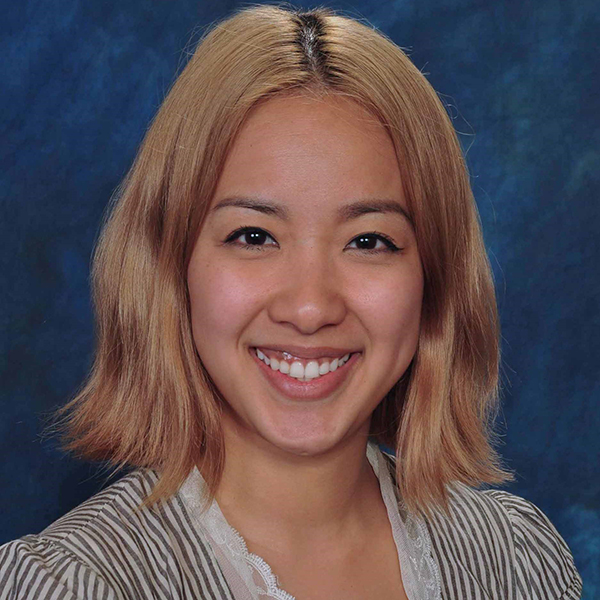 Contact
One Gustave L. Levy Place New York, NY 10029 Annenberg AB2-10
Dr. Vu was born and raised in Los Angeles, California. She graduated from UCLA with a Bachelor of Science in Microbiology, Immunology, Molecular Genetics with a minor in French. She obtained her Doctor of Pharmacy from UCSF in San Francisco, California and then a PGY2 Pharmacy Residency from Boston Medical Center. She is now excited to join the Mount Sinai and Touro College of Pharmacy as a PGY2 Clinical Pharmacy Resident in Infectious Diseases. Through this residency, Dr. Vu aims to gain exposure to a diverse patient population, complex infectious disease cases, teaching and research, which will allow her to grow as an Infectious Disease clinical specialist.
Education
PharmD, UCSF, California, 2017
PGY1 Pharmacy Practice Residency, Boston Medical Center, Boston, 2017-2018
Honors and Awards
Vince Angel Community Health Service Award
Research
Evaluation of a quality improvement initiative to implement a pharmacist-managed pediatric vancomycin protocol
Evaluation of proton pump inhibitor continuation at discharge from UC Davis Medical Center
An in-depth look at pediatric data for HIV products – Is there evidence that we need to change the partial extrapolation paradigm?
Perceived barriers to the implementation of HIV testing in California community pharmacies
Differentiation in Quinolone Resistance by Virulence Genotype in Pseudomonas aeruginosa
Association of gene expression levels in human aortic smooth muscle cells (HASMC) and the risk locus for atherosclerosis
Recent Publications
Kim JB, Deluna A, Mungrue IN, Vu C, Pouldar D, Civelek M, Orozco L, Wu J, Wang X, Charagundla S, Castellani LW, Rusek M, Jakobowski H, Lusis AJ. The Effect of 9p21.3 Coronary Artery Disease Locus Neighboring Genes on Atherosclerosis in Mice. Circulation. 2012;126:1896-1906
Agnello M, Wong-Beringer A. Differentiation in Quinolone Resistance by Virulence Genotype in Pseudomonas aeruginosa. PLoS ONE. 2012;7(8): e42973. (Acknowledgement)
Recent Presentations
Vu C, Farrell C, Brade K. Implementation and Evaluation of a Pharmacist Managed Pediatric Vancomycin Protocol. Poster presented at Vizient University Health System Consortium; December 2, 2014; Orlando, FL.
Vu C, Iris Chen, Kimberly Lau, Gabriella Moghadam, Thien Nguyen, Lena Truong, Kathie Le, Denise Roach, Matthew Serna. Evaluation of Proton Pump Inhibitor Initiation and Continuation at Discharge at UC Davis Medical Center. Poster Presented at UC Davis Healthcare Quality Forum; March 15, 2017; Sacramento, CA
Vu C, Seo SK. An In-Depth Look at Pediatric Data for HIV Products - Is There Evidence That We Need to Change the Partial Extrapolation Paradigm. Poster presented at FDA Student Summer Exhibition; August 4, 2016; Silver Spring, MD.
Vu C, Duong R, Fahmi A, Fong I, Lau K, Madhusudhan M, Yokoyama G. Perceived Barriers to the Implementation of HIV Testing in California Community Pharmacies. Poster presented at CSHP Seminar; November 1, 2014; San Francisco, CA.
Hobbies
Yoga, snowboarding, hiking, painting