Post-Doctoral
Myroslava Sharabun, PharmD
PGY-2 Emergency Medicine Pharmacy Resident
Touro College of Pharmacy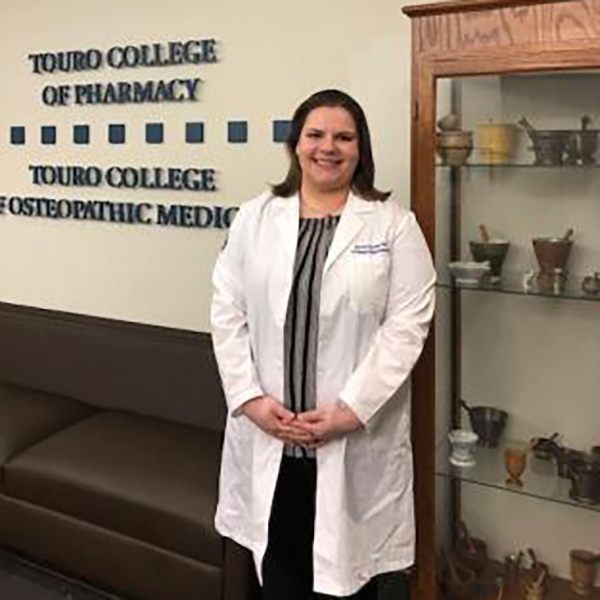 Contact
(718) 960-6750

4422 Third Ave, Department of Pharmacy - 7th Floor, Bronx, NY 10457
Biography
Dr. Sharabun is a New York native and is excited to be back in NYC to start her pharmacy career. During her undergraduate and graduate career, Dr. Sharabun has always worked in an interdisciplinary team and has appreciated the value of a team-based patient care approach. Her passion for Emergency Medicine stems from her ED experience as a pharmacy student and as a PGY-1 Pharmacy Resident. During her PGY-1 Residency, she was able to work with multiple health care professionals and optimize patient-care for a diverse patient population, including hematology/oncology patients and solid organ transplant recipients. Dr. Sharabun is interested in pain management, antimicrobial stewardship, and toxicology.
Clinical Specialty
Education
PharmD. University of Connecticut, Connecticut, 2017
PGY,1 Pharmacy Residency – The Mount Sinai Hospital
Honors and Awards
Hiking, cooking, exploring the great outdoors
Recent Publications
Wick JY, Sharabun M. Long term care and cultural competence. Consult Pharm. 2017;32(1):12-21.
Sharabun M, Wick JY. "Cancer screening – let's talk about it." Pharmacy Times. Jan. 2017
Sharabun M. 5 Steps to Protect Yourself Against High Cholesterol. Lyons Park Citizen Newsletter. Sep. 2016
Sharabun M. "What's a banana bag?" Pharmacy Times. Aug. 2016.
Sharabun M. "Can multivitamins curb hypertension?" Pharmacy Times, Aug. 2016.